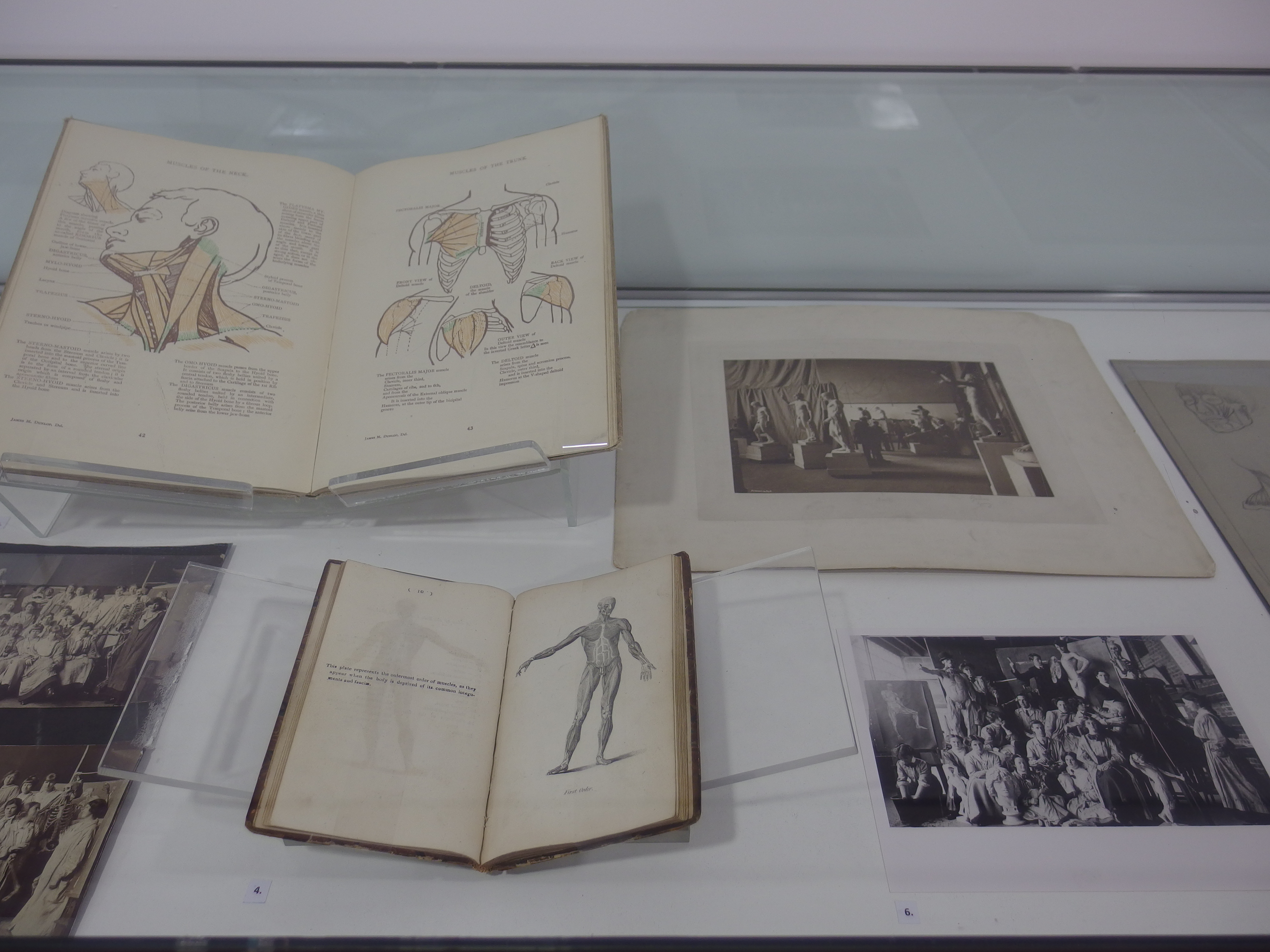 An anatomy drawing by Gerard Murphy currently on display in GSA Library caught the eye of one of GSA's Continuing Education tutors. Inspired by what was on display she and a few others made an appointment to view his other anatomy drawings and his life drawings.
Gerard Murphy was a student at Glasgow School of Art in the 1930s. Following his studies at the Art School, he went on to be an art teacher in several schools near Glasgow.  The Archives and Collections Centre has recently been gifted his student material, including architectural sketches, life studies and several anatomy drawings.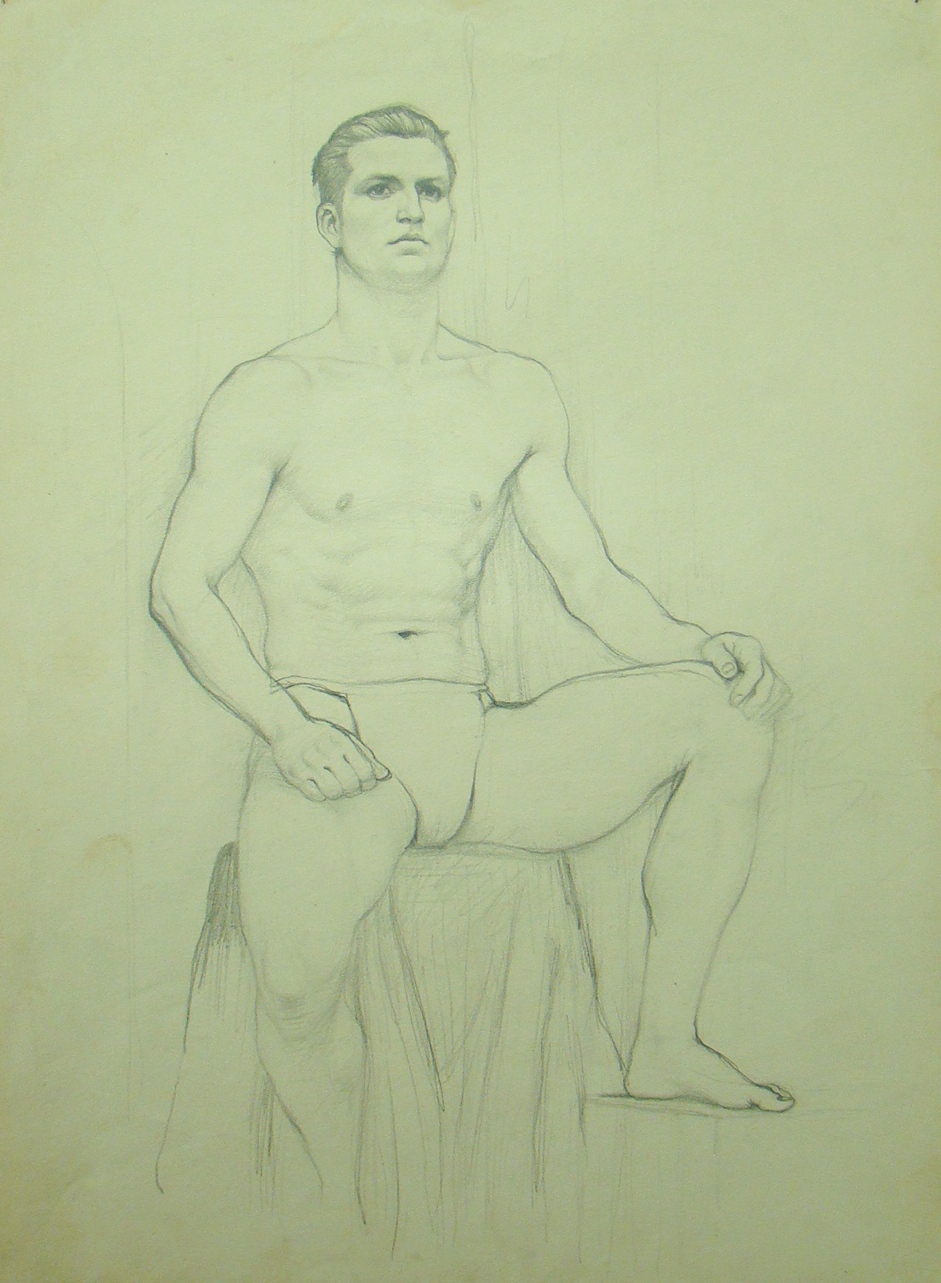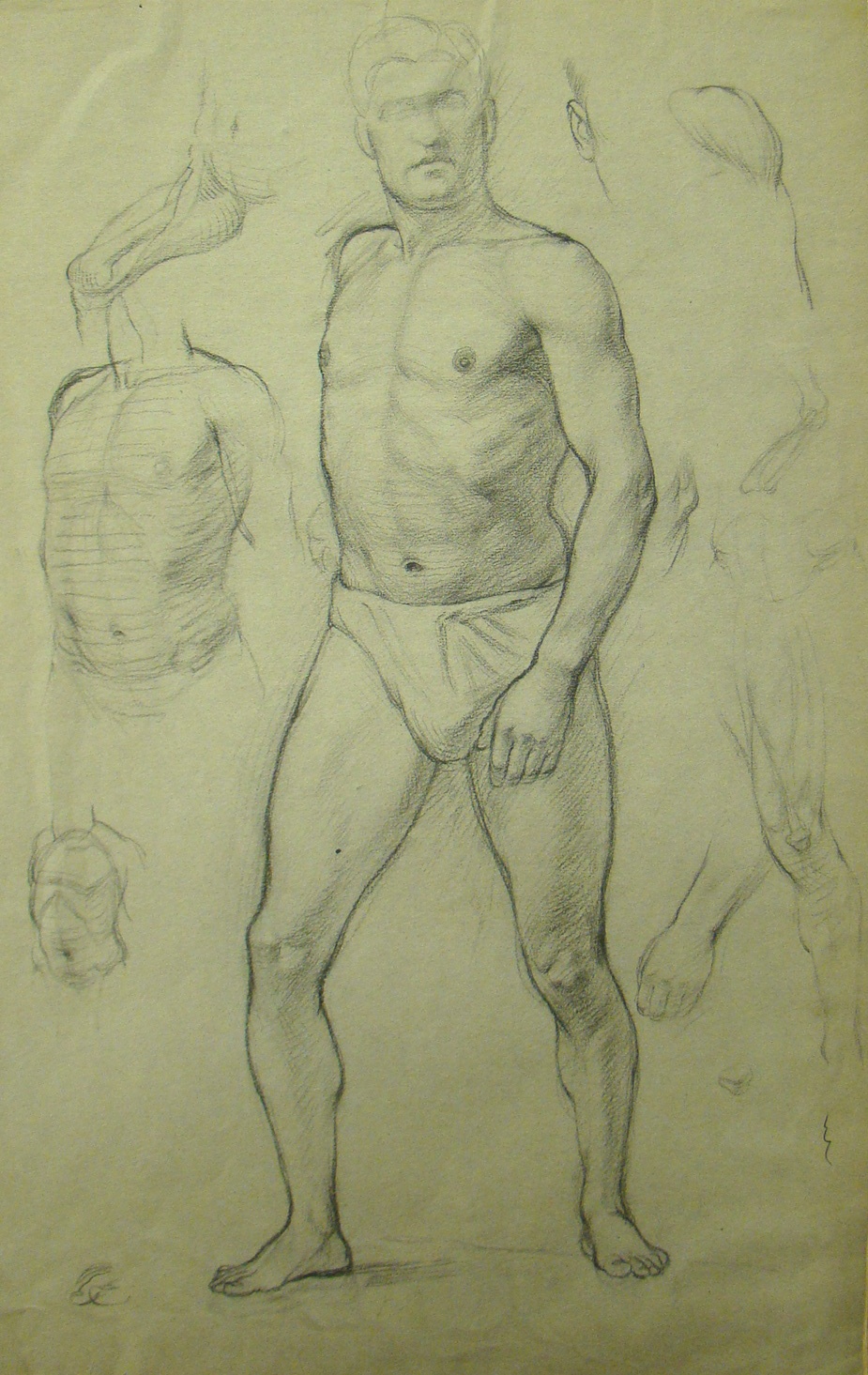 While browsing through the sketches we recognised the life model as being the same life model who appears in some of the photographs in our collection!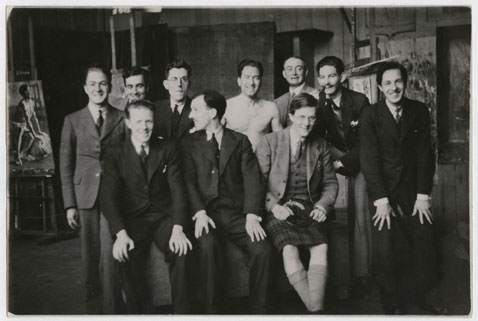 However the star of the show was definitely Murphy's sketch of one of the School's plaster casts which had our visitors in absolute awe: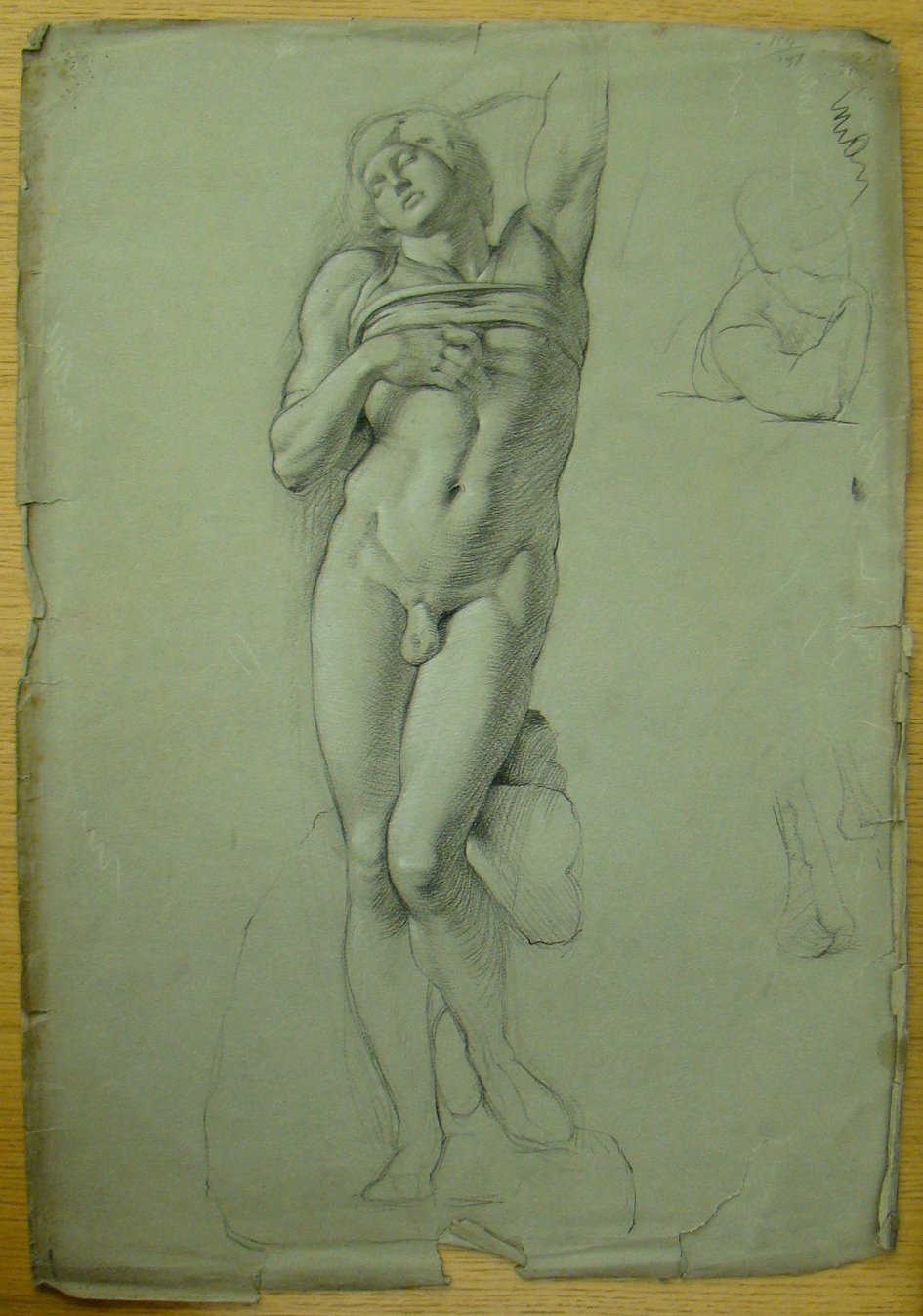 For more information on the history of Anatomy drawing at GSA and our current display in GSA Library read our PDF guide Anatomy at GSA, and if you'd like to come and see the sketches for yourself, do get in touch.