It has been a while since we have blogged after the sad incident on the 23rd May, we have been busy here at the Archives and Collections Centre in the process of removing, assessing and consolidating our collections to see exactly what the impact has been. We now have a firmer picture of exactly what has happened and the opportunity to update you all on the situation.
Firstly, everyone from the Archive would like to thank all those who kindly offered their assistance, well wishes and help during the process of evacuating the Mackintosh Building of our collections during this difficult time. These include staff and volunteers from:
Historic Scotland
Belfor
Glasgow Area Disaster Planning
Constantine
University of Glasgow
National Records Scotland
Glasgow Museums
Graciella Ainsworth Sculpture Conservation
Museum Galleries Scotland
Glasgow School of Art Staff
All of the people from these institutions have generously offered their time and expertise, and it is a gesture that has been truly overwhelming for us here at the archive. As we are a small team of only five people, I can sincerely say that without all your help the task of retrieving and moving the entirety of our collections over the last couple of weeks would have been impossible. So once again we would like to thank you all.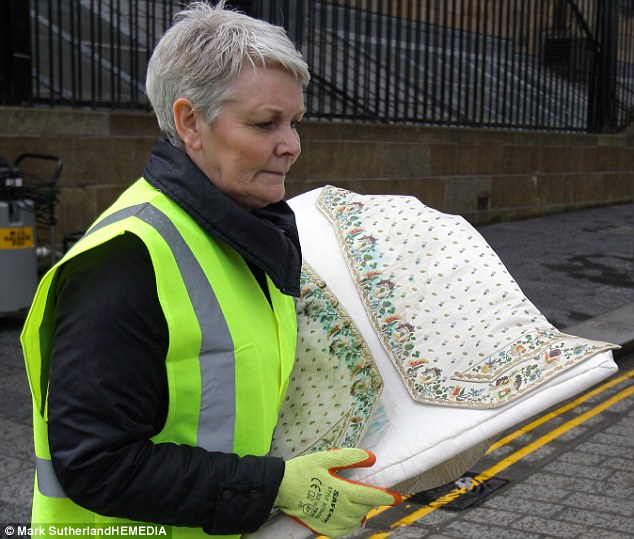 At the moment the bulk of our collections have been removed from the Mackintosh Building. This includes material housed in our plan chest store (many prints, architectural drawings, the Mackintosh watercolours and more); our paper store (containing the school director's papers, business archives and the bulk of the school's historical and ephemera materials) and our textile store (that includes works by  Robert Stewart, Grace Melvin and Kath Whyte).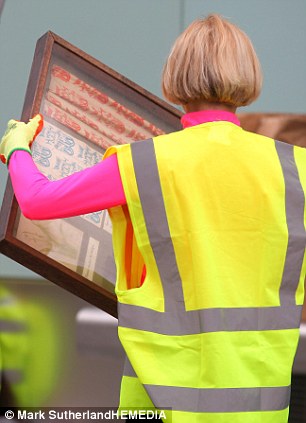 The collections that have been removed are currently in the process of being assessed to ascertain their condition. Where possible, affected material has been stabilised. There will be further posts to update you as work continues.