GSA Archives and Collections are delighted to welcome to the team four new volunteers who will be working on our Home Front project.
Amy, Caitlin, Miranda and Noel are four current and previous GSA students each with a different story to tell about their interest in getting involved with archives. We hope the stories below encourage any of our current or previous students to come visit us to see what you can gain from the collections! Email archives@gsa.ac.uk to get in touch.
Amy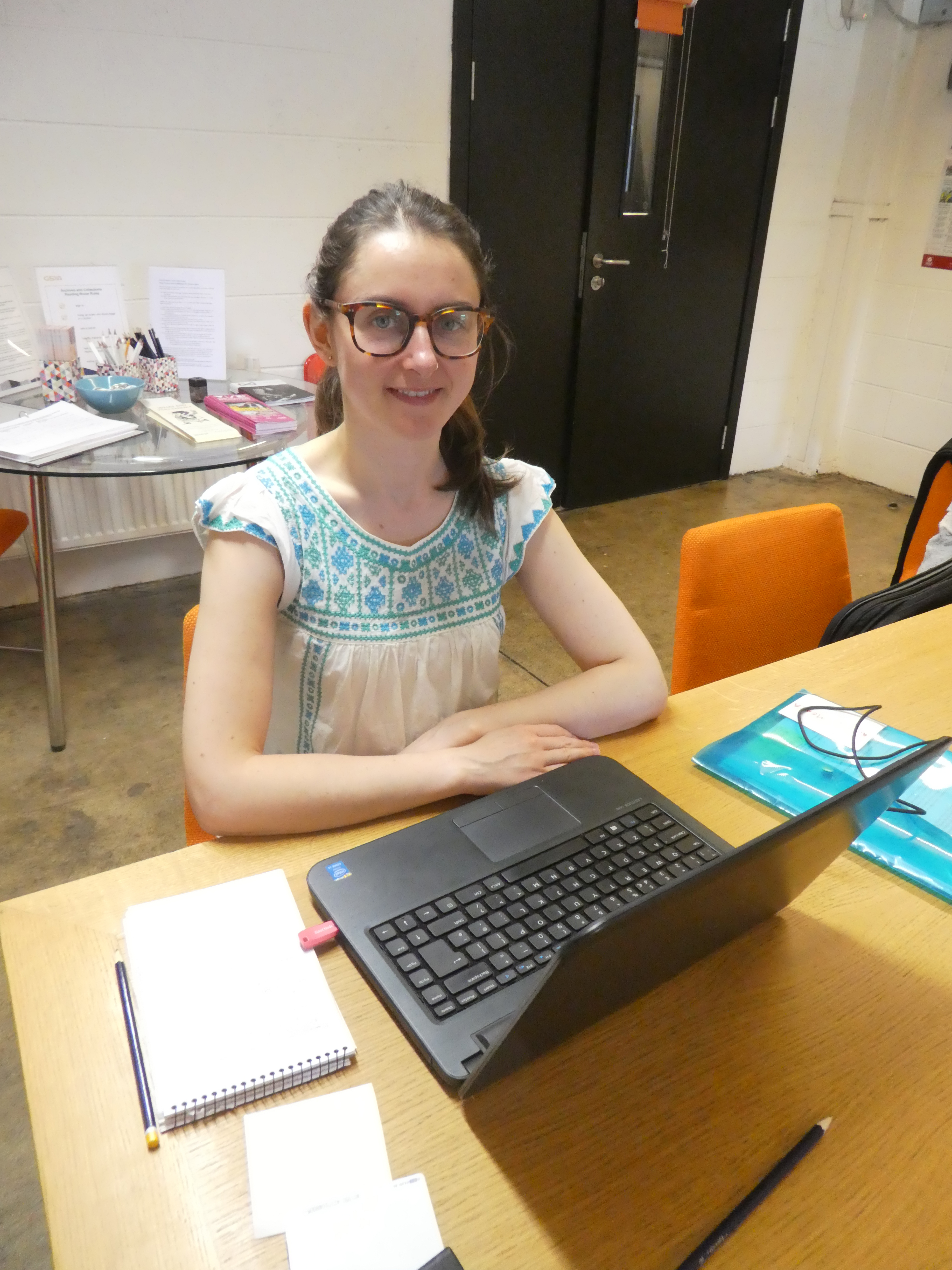 "I did my Bachelor's degree in Fine Art at the National College of Art and Design in Dublin. I then worked as a Montessori teacher for several years before moving on to undertake a Masters at the Institute of Design Innovation at GSA which I'm currently in the process of completing. During my course, I also did the Archives and Historical Resources elective which introduced me to archives. These experiences have lead me to an interest in history and an enjoyment of working with different materials.
The project I have been working on for my Masters has looked at engaging people creatively with archives in a social context, exploring the theme of migration. I recently ran a workshop where I encouraged people to collage with copies of archive material and use this as way of expressing their own experiences of migration. I'm interested in how archives can reach a wider audience and I'm following the interest and theme of my project by volunteering at GSA Archives and Collections. I want to use my writing skills to write engaging biographies for the home front project as well as developing my knowledge of general archival practice."
Caitlin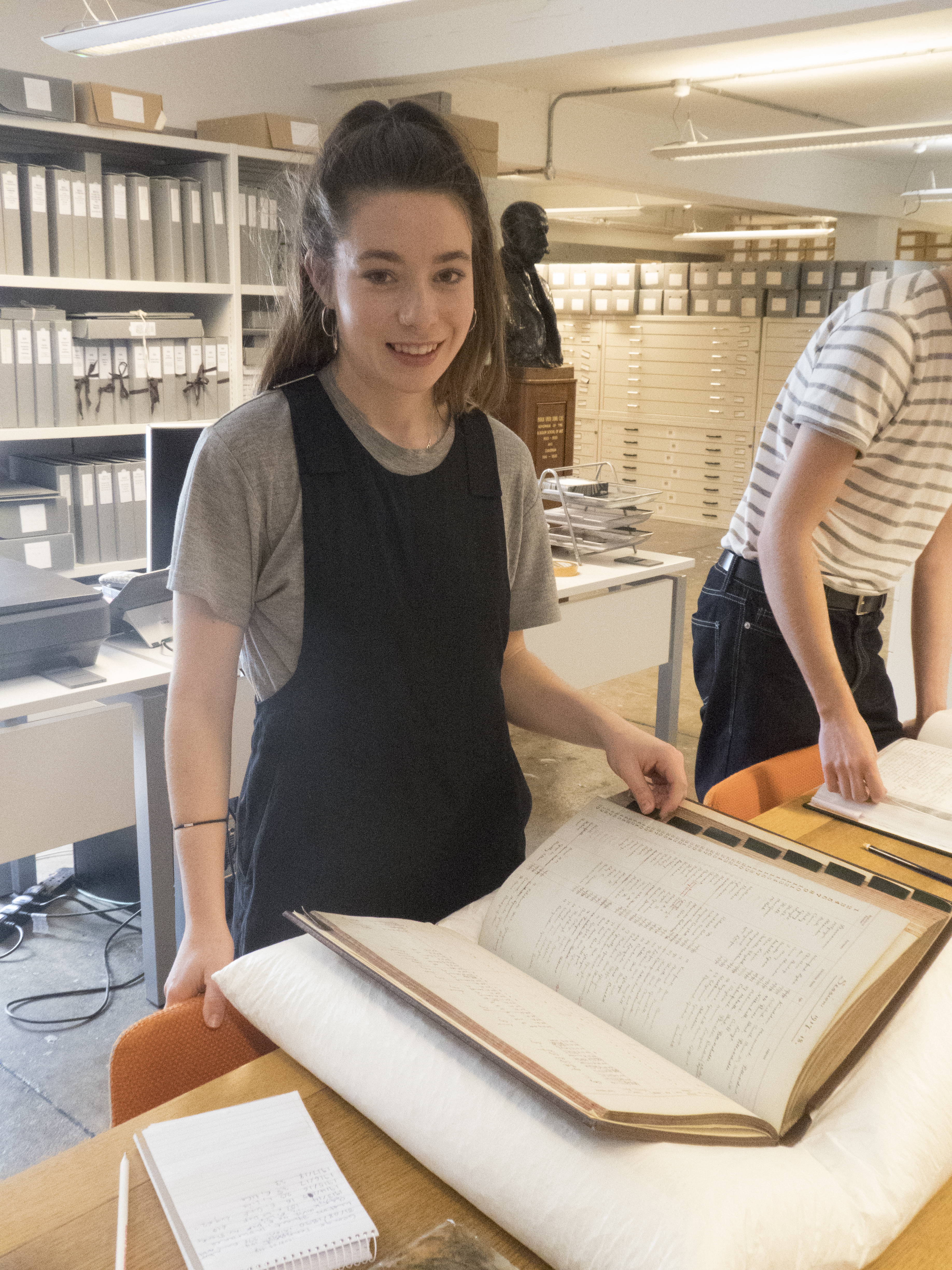 "I graduated from the Communication Design course at GSA last year and now work from a studio in the Carnival Arts Centre. My practice is very research lead and has included working in printmaking, sculpture and performance. I also work as a gallery assistant and do administrative support for the archive team at the Modern Institute in Glasgow's Trongate.
Since graduating, I've been exploring my options for taking my degree further which lead me towards this volunteer placement with the Archives and Collections. I wanted to experience the contrast of working within a business archive like the Modern Institute and an institutional archive like GSA. A lot of the contemporary artwork I see in my job is quite different from the more traditional work I'm learning about from using the institutional records at GSA Archives to research home front students!"
Miranda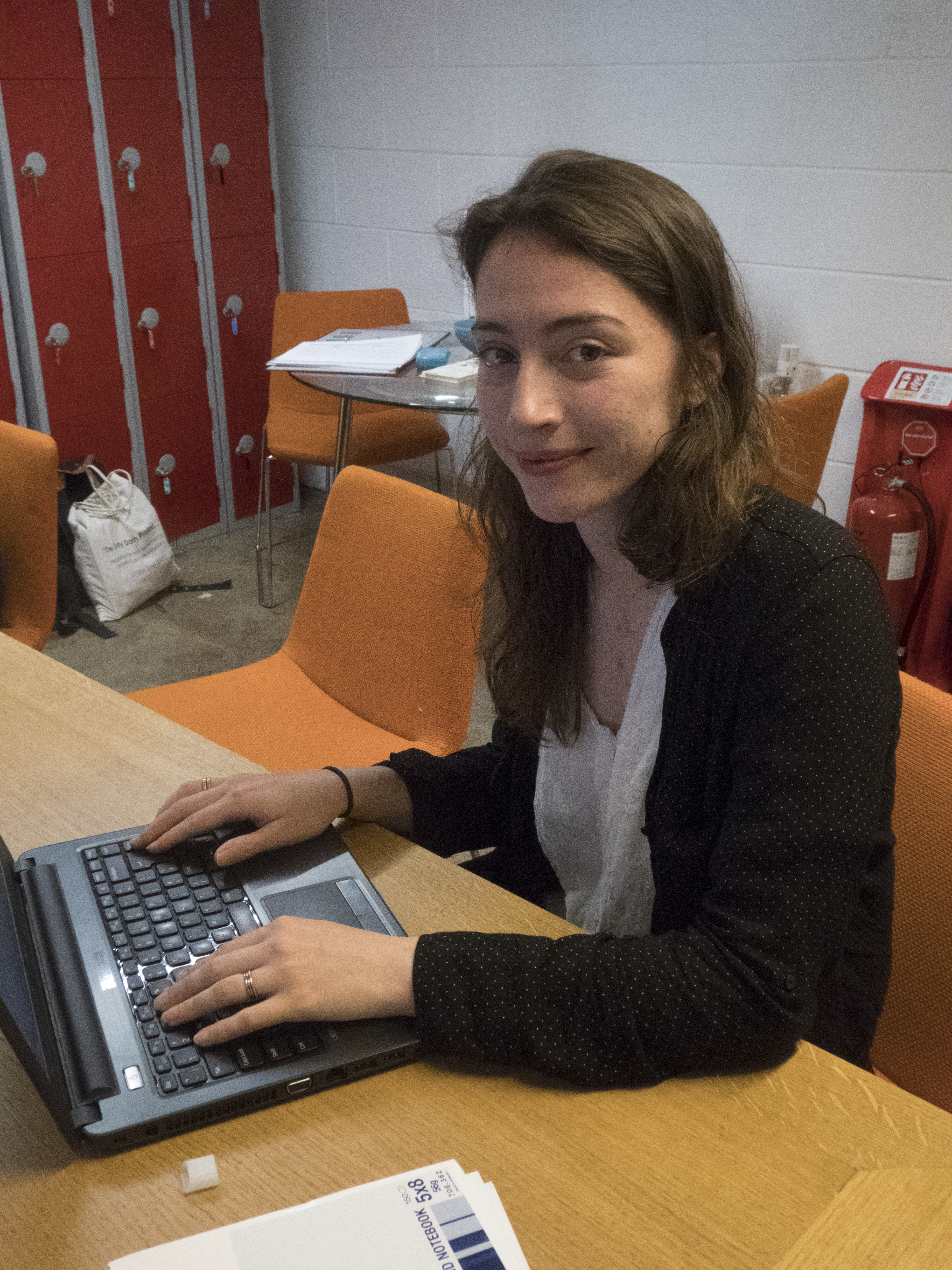 "I'm halfway through studying a Masters in Communication Design at GSA. I became interested in the Archives and Collections when I did an elective course they ran in Archives and Historical Resources as part of my course. I then became interested in how I could use archives in my own creative practice.
For my final submission at the end of my first year, I made a book of poems using fragments of text from the public enquiry into the objection to the M8 motorway from businesses and homeowners due to concerns about how the road would affect their lives. I used sources from Glasgow City Archives as well as The Glasgow Motorway Archives in this project. By volunteering with GSA archives, I'm looking to continue to develop my interest and experience with archive sources."
Noel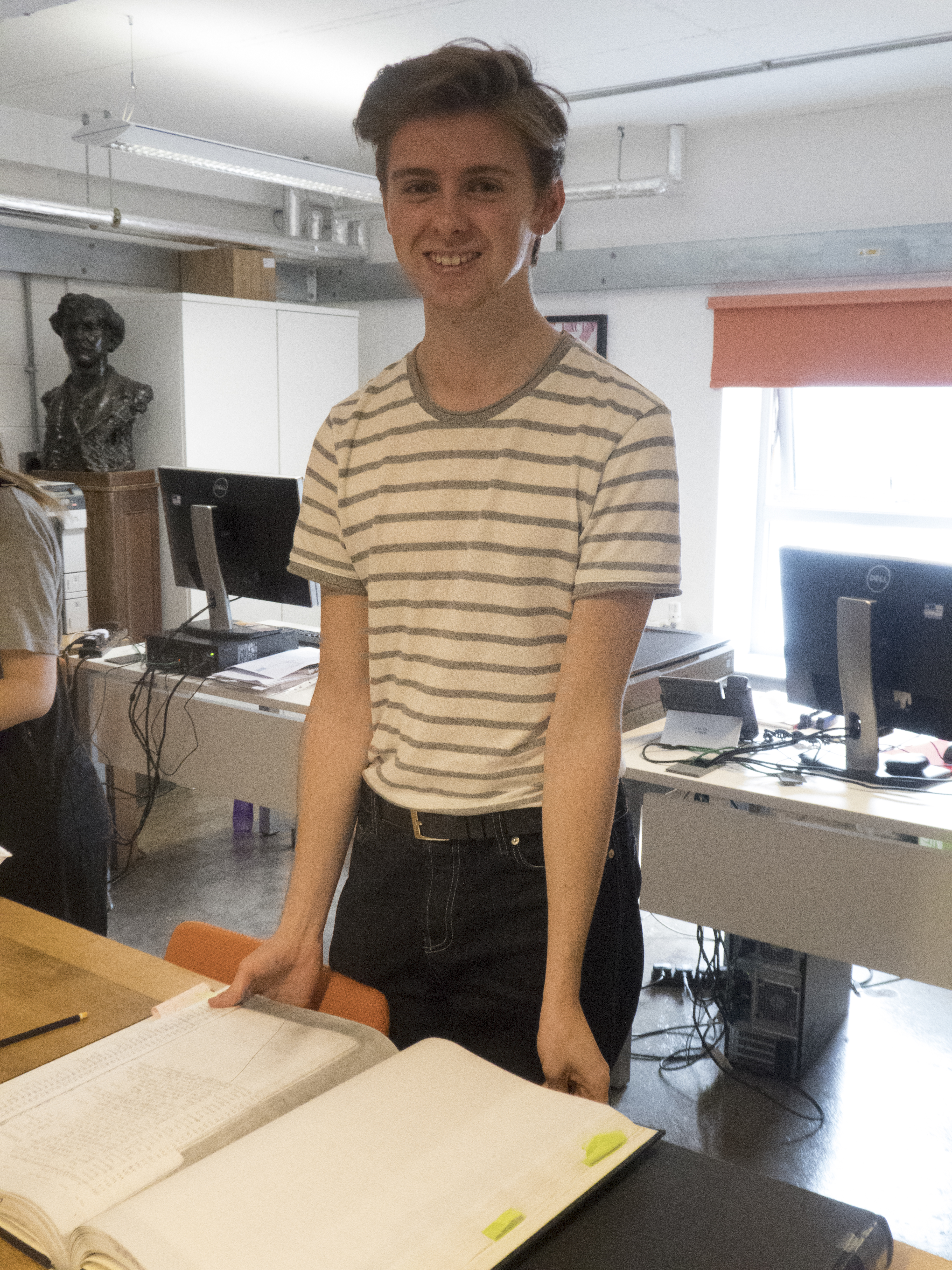 "I'm studying the painting and printmaking course at GSA at the moment. Through my coursework, I became interested in the relationship between material and immaterial objects and exploring the ambiguity of whether things that only exist digitally can be considered material or not. My work has looked at objects that have become destroyed and different ways that I could make them into physical entities again, for example experimenting with 3D printing.
This sparked my interest in the physical aspect of archives and the different relationship we now have with the past in the digital age. I'm interested in the difference between how people respond to seeing something physically and seeing it in a digital context. The home front project at GSA Archives and Collections gives me an insight into how the past was documented in comparison to the way things are documented now. This feeds into and encourages me to think differently about my own creative practice and what elements I can bring into it from the archives!"
Keep reading the blog to stay up to date with the volunteers latest findings!