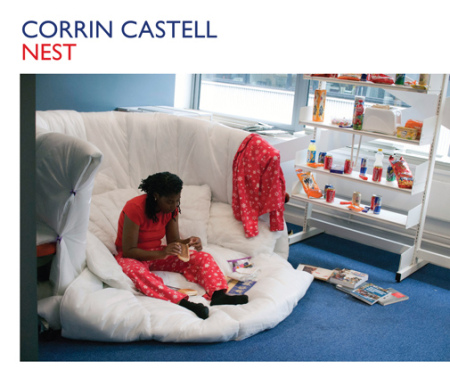 The Artist in the Library blog documents a project that reflected on the relationships between artists and libraries; how their spaces, systems and structures provide inspirational possibilities for artists, and how artists' involvement, working processes and interventions can be fruitful and inspiring for libraries.
A key component of the project was the collaboration between the Institute for Performing Arts Development and Library and Learning Services at the University of East London. In spring 2011 a group of 1st year undergraduate students worked for a period of 12 weeks developing individual projects that came from, and were to be sited in, UEL's Docklands library. These were realised as part of 'Mayfest' 2011, UEL's annual festival of Performing Arts.
In June 2011 a half-day symposium brought together more than 80 artists, librarians and researchers from around the UK with presentations and discussions exploring a range of projects that intervene in, respond to, or collaborate with all kinds of libraries.

Meanwhile, Archive Interventions is a project run by a PhD candidate in Art History and Visual Studies at The University of Manchester.
Until quite recently, slides were the mainstay of teaching in art history. The department's collection contains many unique images built up by members of staff over many years. This resource was also extensively used by staff teaching visual culture in other subject areas. In the space of less than ten years, slide technology has become rapidly and completely obsolete. As of next year, no centrally timetabled teaching rooms will be equipped with slide projectors. Currently, the slides are almost completely unused, depriving students of an invaluable resource, so they are presently sorting through the collection to identify slides for possible digitisation and preservation. They are also developing a programme of events with a focus upon how arts and visual culture resources can be used for teaching and research; the role of old and new technologies; issues around archiving.
The blog showcases some of the material held in their collection, and also offers some interesting thoughts on visual culture archives and shares finds from other blogs about how artists are using, interacting with and intervening in archives and libraries.