Our introductions to individuals in our Archives and Collections continues today as we look at the life and work of Scottish artist Joan Eardley.
Joan Kathleen Harding Eardley (1921-1963) is described by Cordelia Oliver as 'a big, sturdily attractive, dark girl with bright black eyes, [with] a friendly smile' who made her appearance at the Glasgow School of Art in the middle of the School session in 1940 after moving to Scotland from England as a precaution against bombing during the war. Previously Eardley had attended Blackheath School until 1938, going on to study at Goldsmith's School of Art for a few months before moving with her family to Glasgow.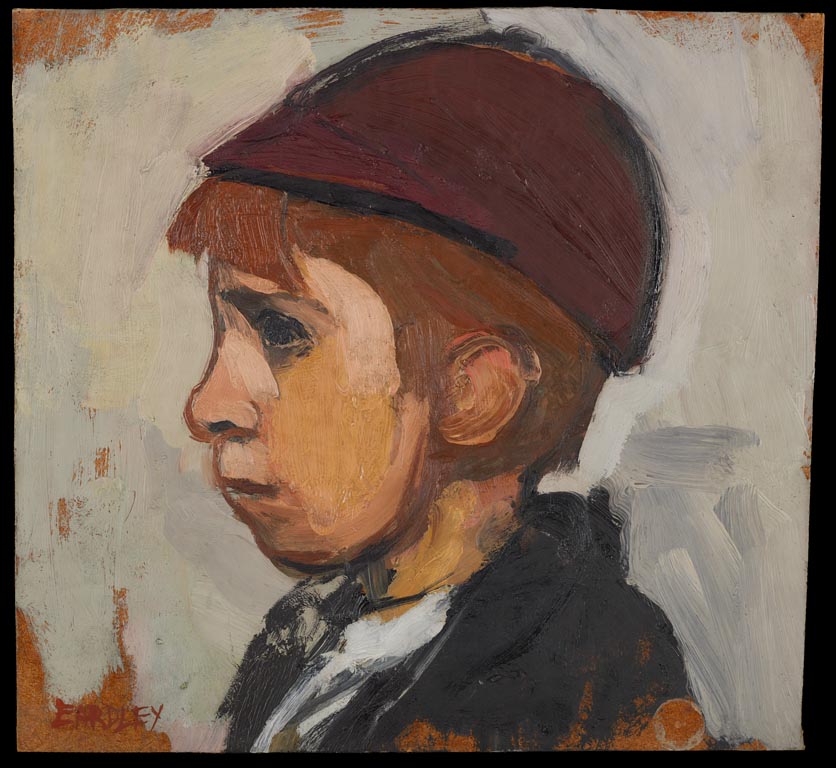 Enrolling at the GSA, Eardley attend the School from 1940 to 1943 and was awarded the Guthrie Prize for portraiture. During this time the Art School suffered all the inevitable shortcomings of war time, notably a reduction in the number of staff, a loss of departments (such as ceramics) and a lack of availability of models for life studies. However in Drawing and Painting, while the staff and students were significantly reduced, those that reached their final year in the painting school were to come under the tuition of Hugh Adam Crawford, a teacher that could provide more time to students individually because of these circumstances. Hugh Adam Crawford "[w]ithout doubt…recognised that the primary purpose of…a school of art, is to nourish and develop the means to give expression to the urge to create, rather than to feed and stimulate its alter ego, the academic or scholarly mind".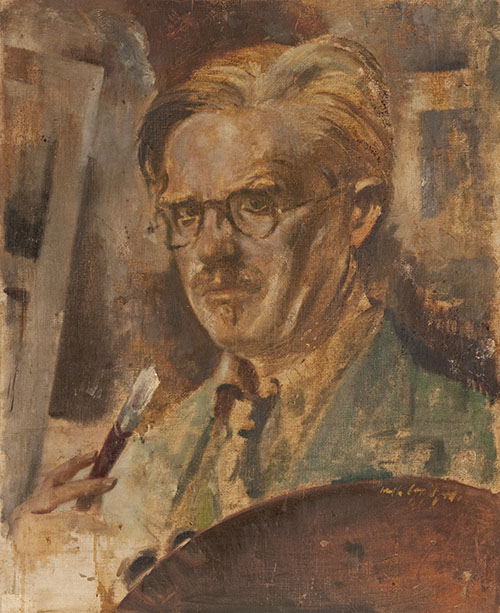 After receiving her diploma there was pressure on Eardley (and women at this time) to become a teacher, or to enlist into one of the services for the War. Under this pressure Eardley enrolled at Jordanhill Teacher Training College, but left after the first term to assist as a joiner's labourer in a small boat-building yard near her home.
After two years Eardley returned to the formal study of art attending Hospitalfield, Arbroath (still a functioning post graduate residential college today) in 1947 studying under James cowie and going on to return to the GSA the following year to complete her postponed post-diploma scholarship. The awarding of a travelling scholarship in 1948/49 enabled Eardley to travel to Paris and Italy and in 1955 she was elected an Associate of the Royal Scottish Academy and was made into a full member in 1963. At the time, she was the youngest female artist to achieve this.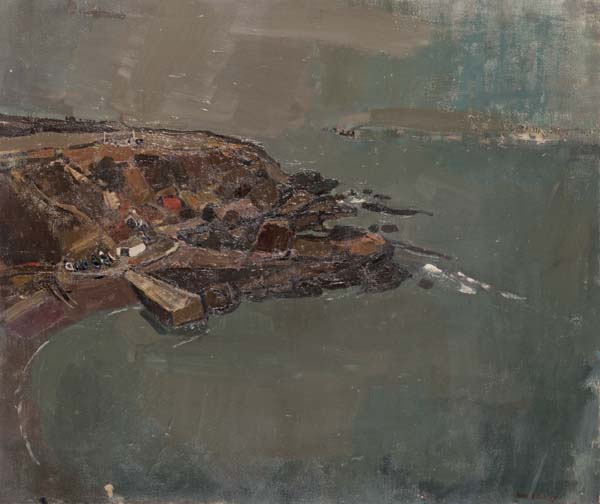 Within our Archives and Collections we have several records and pieces of work relating to Eardley that GSA students can now access and use as inspiration for their own work. These include several studies created during her travels as well as a painting of Catterline, Aberdeenshire, a place Eardley 'discovered' and moved to in 1956, creating work in a deserted cottage that she used as a studio and base while she worked outside.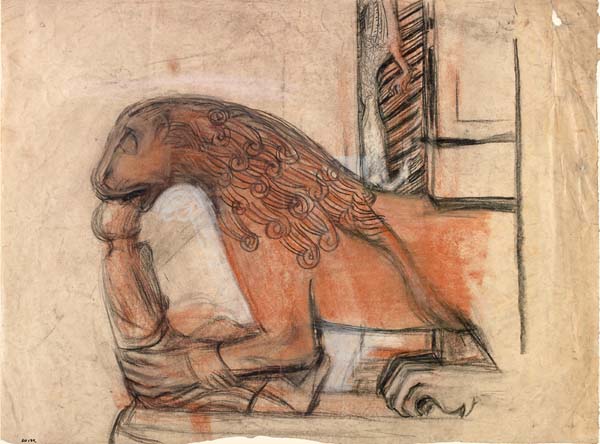 Alongside this we have several photographs of Joan Eardley at work, and a very unusual artist's easel that may have been made by Eardley. This easel, according to the donor, was borrowed from the GSA c1950 by Josef Herman and was never returned. Once the artist had passed away a drawing by the artist (a sketch of a seated female nude, archive reference NMC/0633) was gifted to the GSA as a thank you for the 50 year loan of the easel!
If you have any further information you wish to share about Joan Eardley and her work (or a piece of School equipment that has been hidden in your attic for half a century!) please get in touch. Until next time.
Resources Used
Joan Eardley, RSA, by Cordelia Oliver
Glasgow Girls, Artists and Designers 1920-1960, by Liz Arthur
GSA Archives and Collections Catalogue, Eardley, Joan Kathleen Harding (1921-1963)