This week we've been cataloguing and repackaging a collection of works by Donald Melvin completed during his time as a student at Glasgow School of Art in the 1960s. The collection includes works carried out as part of classes such as, for example, Interior Design, the History of Furniture, Environmental Study and Woodcarving.
The collection also includes sketches carried out during GSA summer schools abroad in Florence and in Norway, and some sketches of the area around the Glasgow School of Art campus in Garnethill.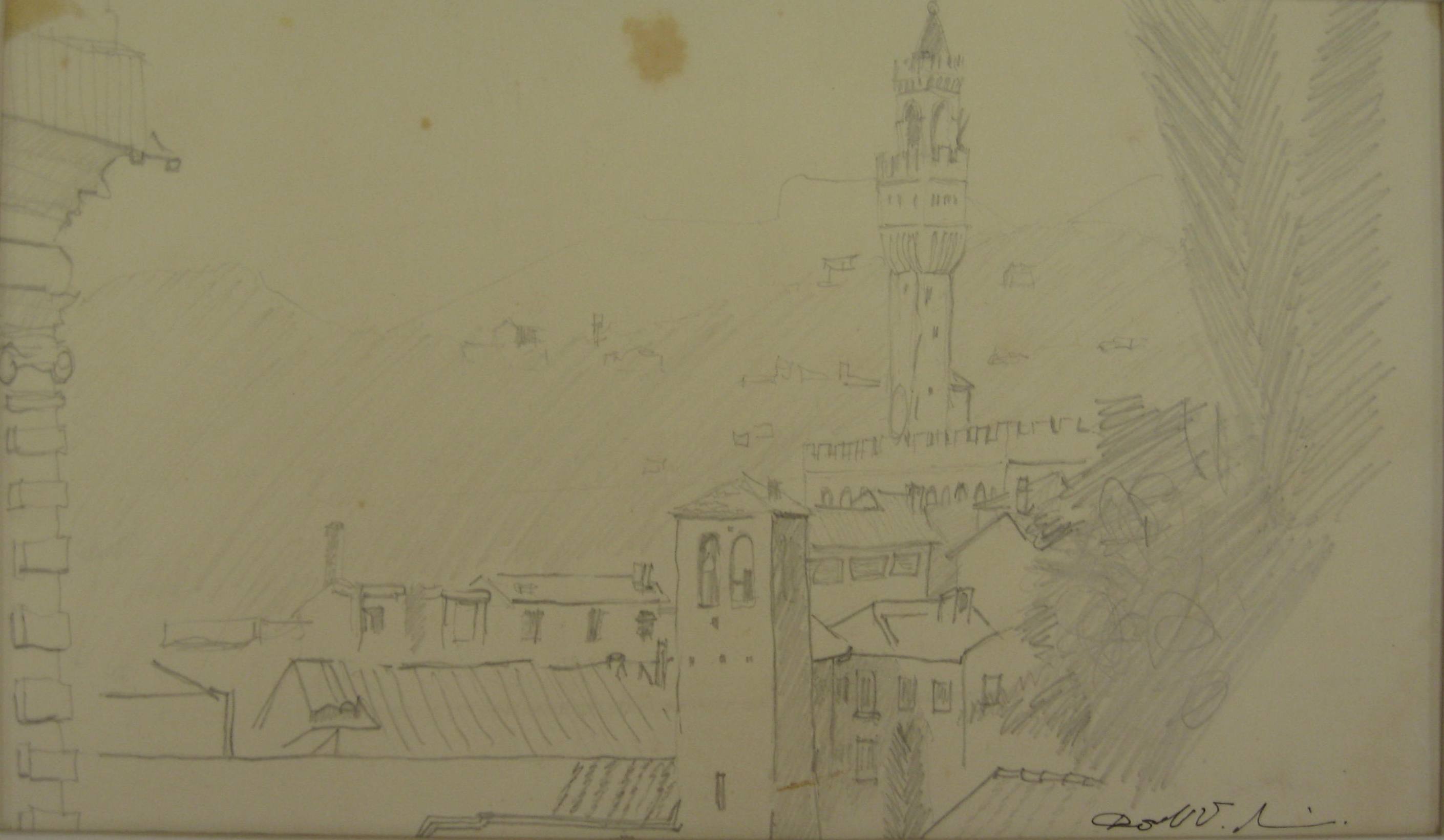 The sketches for interiors are overtly typical of their time and feature iconic furniture such as chairs designed by Charles Eames and chaise lounges by Mies van der Rohe. It's great for us to have this material as Interior Design was, until now, rather under-represented in our collections.
The catalogue will be available to view on the Archives Hub soon.