With hundreds of new international staff and students joining Glasgow School of Art each year we thought it would be interesting to reflect on those that have come to GSA from far and wide to teach and study here over the years. We start our quest with Chinese student Tsoo Hong Lee.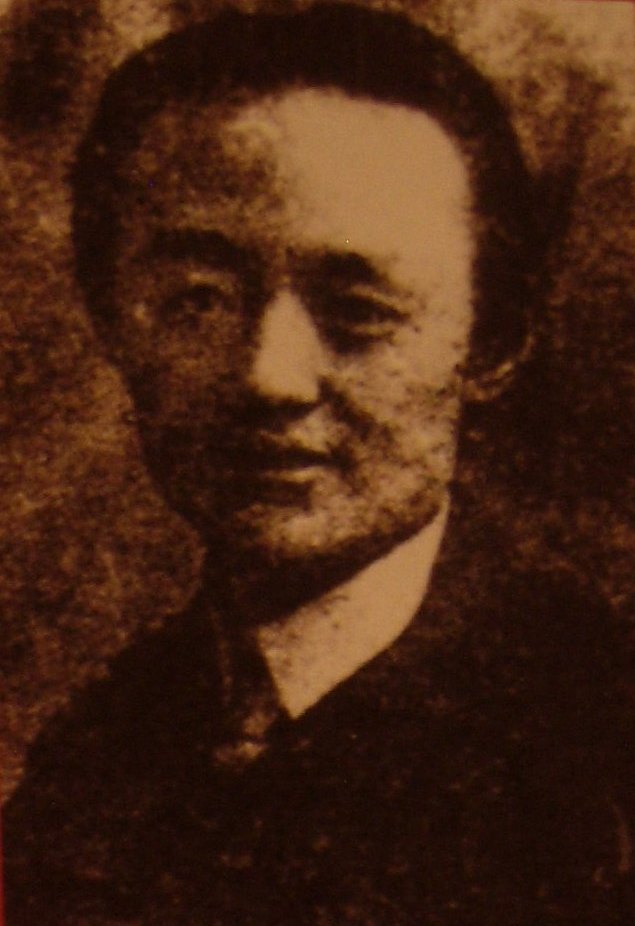 Tsoo Hong Lee (or Li Yishi) was born on the 5th August 1886 in Soochow (Suzhou), son of Pon, a retired civil servant. He was a student at Glasgow School of Art from 1907-1912, one of the earliest Chinese students to study in the UK, and certainly the first to graduate in the Fine Arts. During his time at the School he stayed at various addresses in the west end of Glasgow, including Lawrence Street in Partick, Wilton Mansions in Kelvinside (see below), and Burnbank Terrace.

He studied Drawing and Painting (now known as Fine Art) under the reign of influential GSA Director Frances H Newbery and tutor Maurice Greiffenhagen. A class photograph (below) shows Tsoo Hong Lee with his classmates (and life model (far left)), Greiffenhagen and Newbery, c1910.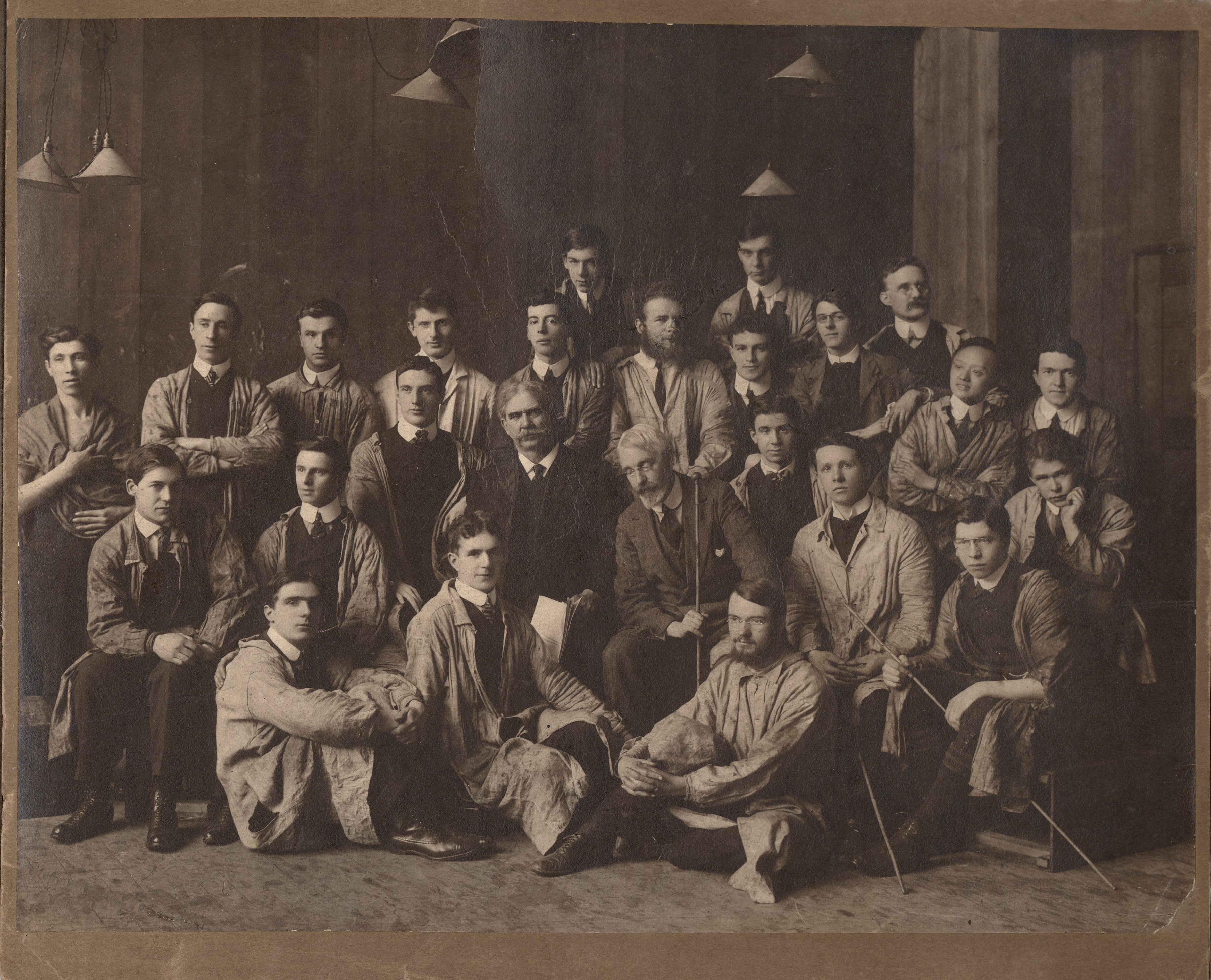 It seems Tsoo Hong Lee was subsequently also a student at the University of Glasgow. Lee first matriculated there in 1910-11, aged 24, joining the Faculty of Science. His graduate schedule and matriculation records reveal that during his fours years he signed up for classes and advanced classes in Mathematics, Natural Philosophy (Physics), Chemistry, and Physical Laboratory. He graduated with a Bachelors of Science (BSc) on 21 June 1915. For more information on his time at the University see his entry on the International Story website, and see also the University of Glasgow International Story blog.
Tsoo Hong Lee was one of the earliest Chinese students to study Western oil painting and watercolor painting in Europe, and after returning home to China, he pioneered the study and promotion of Western painting in Beijing's art circle and actively taught Western painting techniques and perspectives to his students.
But only recently has it come to our attention (via a researcher in the Archives and Collections Centre) just how important a figure Tsoo Hong Lee went on to be. In 1916 he was a teacher in Beijing University's School of Engineering, then in 1922 he became one of the founding members of the Apollo Society, one of two organizations founded that year specifically for the promotion of Western art.
The history of Beiping Art School can be traced to the State Beijing Fine Arts School, founded in 1918. The State Beijing Fine Arts School was the first State fine arts educational institute in China's history, and also the threshold of Chinese modern fine arts education. Tsoo Hong Lee acted as the Professor and Director of the Oil Painting Department at Beijing Art School, which merged with the third campus of North China University in 1950 to form CAFA (The Central Academy of Fine Art in Beijing). CAFA Museum have recently exhibited some of his work including "Portrait of Chen Shizeng" and "Portrait of Wang Mengbai" in an exhibition entitled CAFA Art Museum Collection Series: Selected Works of Oil Painting Created in the Period of the National Beiping Art School.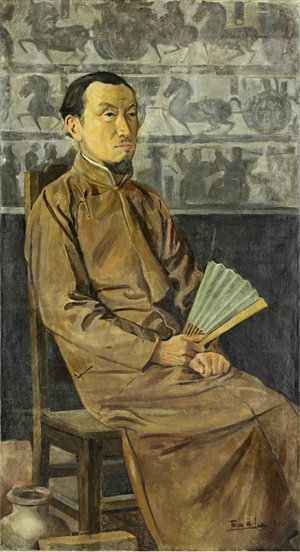 "I find several of Li Yishi's works in the 1920s quite impressive, because they demonstrated Chinese artists' early exploration to employ traditional skills in oil painting," said Xu Bing, artist and CAFA's vice-president. "Li's portrait of Chen Shizeng in 1920 deserves special attention. Chen, then a famous painter and art educator, spearheaded the renewal of Chinese literati painting. The two adopted different art approaches but befriended each other in life," he said. See here for more information.
A few years later, in 1922, he illustrated Bai Juyi's Song of Unending Sorrow which was to become probably his most well known work. In the 1930s he changed his style of painting to satirical paintings, and taught in Chonyqing during WW2. He died in 1942.