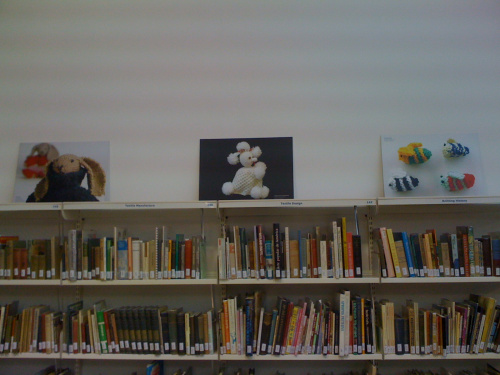 We've recently discovered a wonderful resource for all things knit.
The Knitting Reference Library is based at the University of Southampton's Winchester Campus. It includes about 3,000 books, over 10,000 knitting patterns plus knitting pattern books and a comprehensive collection of journals and magazines. The printed books date back to the 1840s commencing with about 70 Victorian knitting manuals. The knitting patterns commence in the 1920s and  cover a wide variety of  knitted clothing, knitting for the home, knitted dolls' clothes and knitted novelties. The knitting patterns are complimented by a wide selection of knitting pattern books.
The foundation of this resource is made up of material from Richard Rutt, Montse Stanley and Jane Waller. Visitors are welcome to use this resource, please contact wsaenqs@soton.ac.uk for more information.
 Check out the blog for the Knitting Reference Library.