Hello blog readers! We know it's been a while since our last blog, but we're delighted to be back and getting into the second month of a brand-new year.
To kick things off this year, we'd just like to casually announce that we recently added over 700 images to our online catalogue, bringing the total number of images to 8,222. That's a lot of collections-based eye candy to feast on! You can browse all the images on our online catalogue here.
We thought we'd give you a few of the highlights here. Don't forget you can also get a little help browsing our online catalogue yourself by viewing our help video here.
First of all, one of our prized possessions – the hand of Laocoon from our plaster cast of trojan priest Laocoon and his Sons. If you haven't seen it, it's well worth a look, especially on the gorgeous bespoke plinth we had made for it. This is the only remaining fragment of the cast following the fire in the Mackintosh Building in 2018. As you can see, it was blackened by the Mackintosh Building fire in 2014, which left this amazing black patina. See our previous blog post "Visualising Laocoon" to read about a Virtual Reality project we were involved in to bring the Laocoon back to life!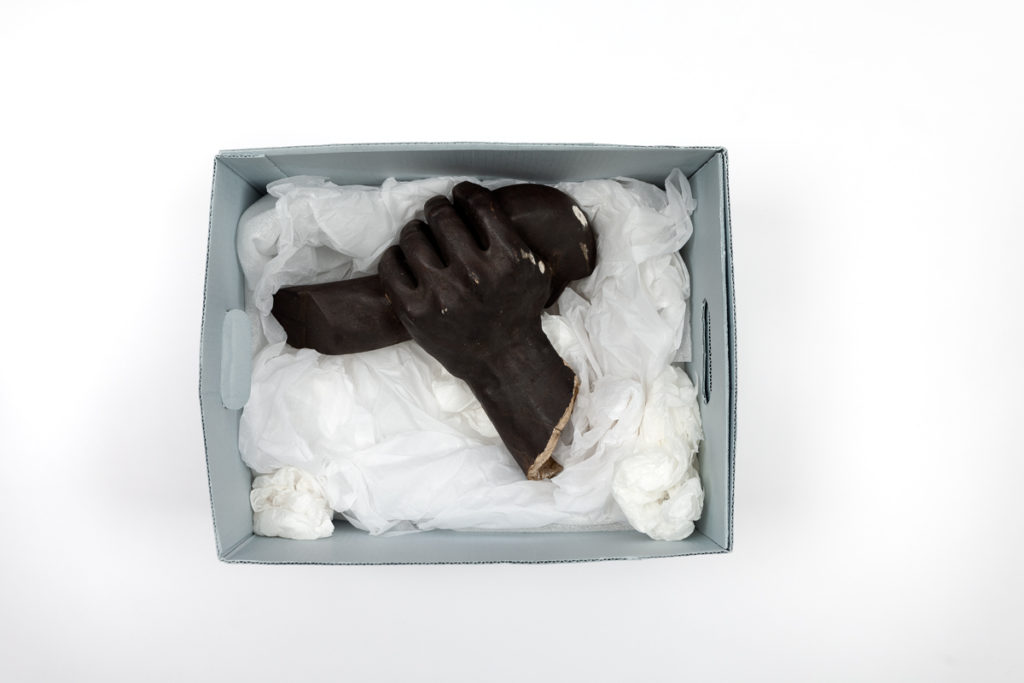 Next, one of our textile lengths, which looks even more fabulous photographed on the roll! We're loving this Margaret Beck (née Stewart) piece photographed in this way. Margaret was a student at GSA in the late 40s and early 50s, completing a diploma and then a post diploma in textiles. This piece is titled "Sepalis". Browse our other pieces by Margaret Stewart here.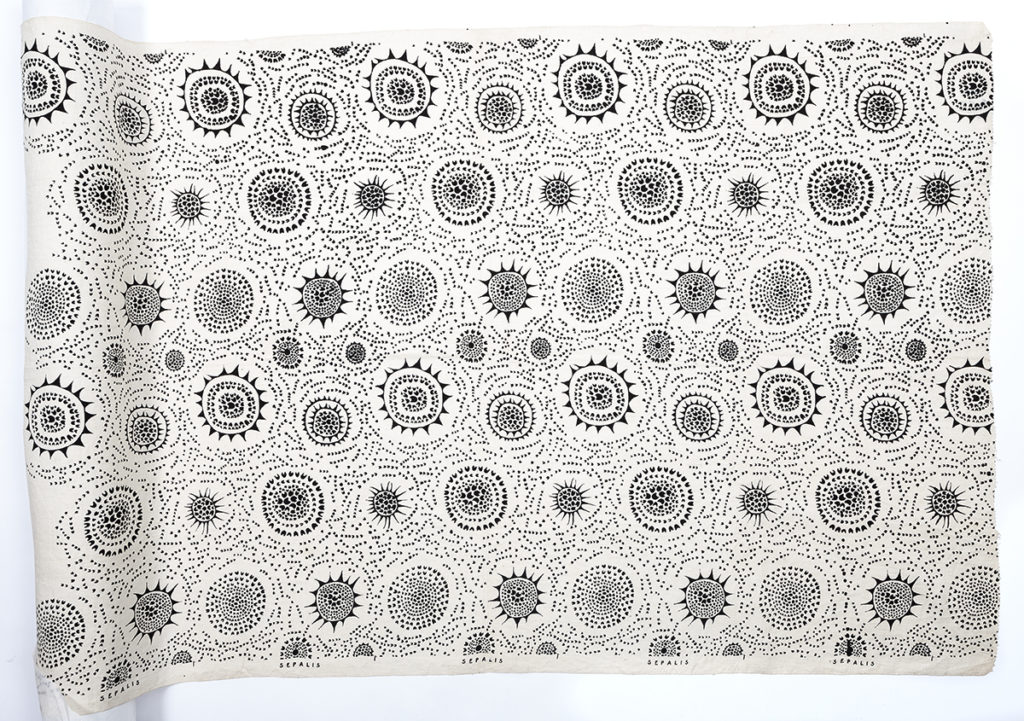 Next we have "Beech Hedge", a large-scale piece in gouache and chalk by Hazel Nagl. Nagl won the Alexander Stone Prize at Royal Glasgow Institute in 1987 and 1990 and was elected RSA in 1988. Have a look here if, like us, you can't get enough of that abstract mark making…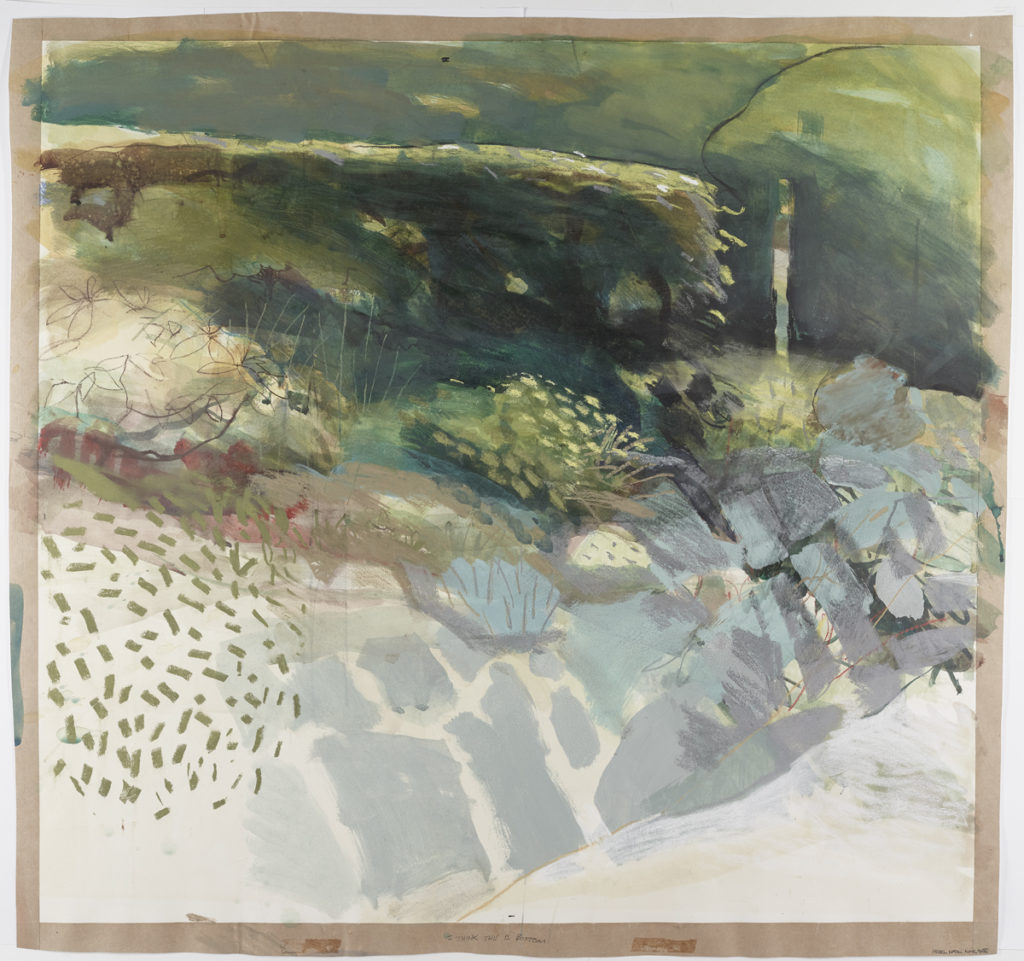 Of the 700 images, 188 of them belong to our Thomas Beveridge collection. We particularly like this pen and wash drawing of one of details from Pembroke College Chapel in Cambridge, produced by Beveridge in 1913. He remained both an architect and designer throughout his life and taught on the architecture programme at GSA in the late 1920s. View the whole collection of drawings here under reference number NMC/908(.001-.188)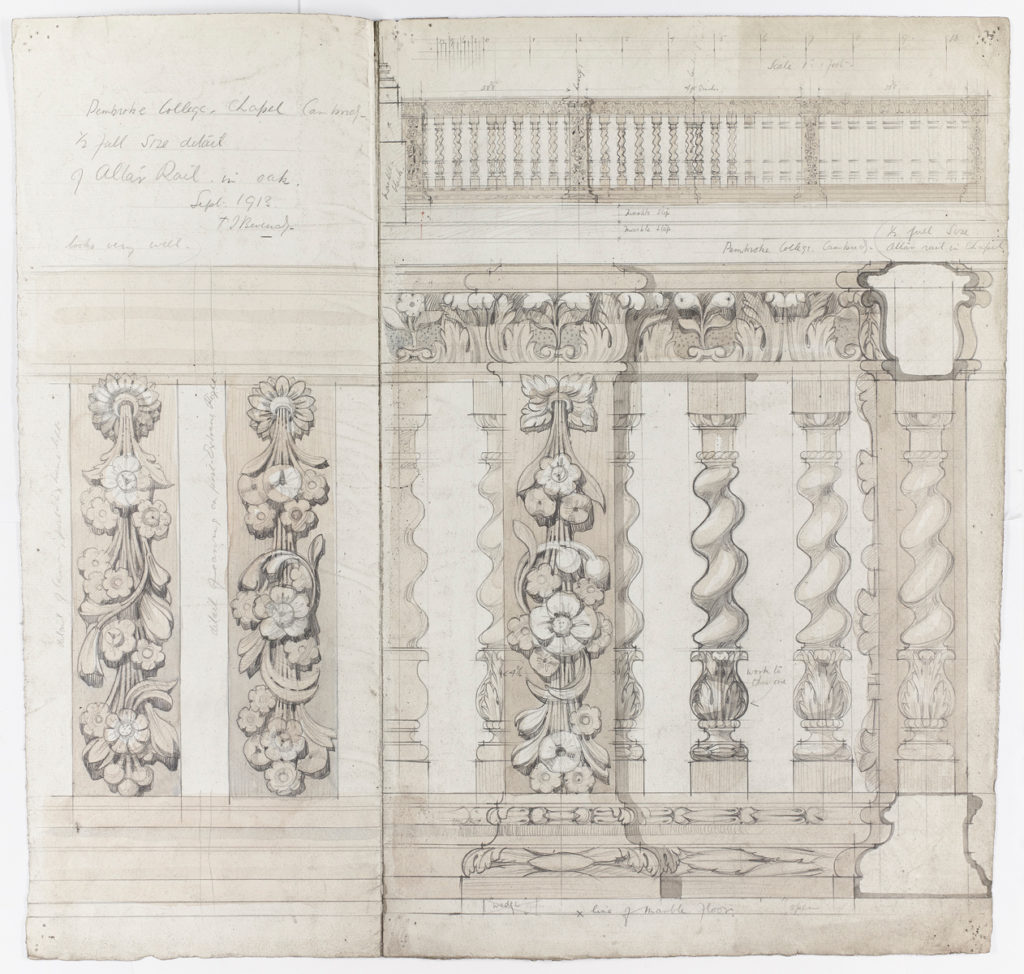 A more recent example from our collection is this poster for Akira Kurosawa's "Yojimbo" was purchased from GSA's 2013 degree show where the artist Adam Abdirahman won the W. O. Hutcheson prize. We also hold the print separation artwork for this piece featuring this beautiful pen drawing of these five Japanese women in kimonos. View the record here or browse more of our poster collection here.
We will be continuing to add new images to the catalogue regularly so keep an eye out!