In this week's blog, A&C Support Assistant Kay covers the work she has been doing to research biographies for those who feature in our catalogue.  Find out about two such biographies, with another two in a few weeks' time…
My recent 'working from home' project has been to create or update brief biographies for former GSA students, staff or other artists who appear in our catalogue.  Obviously, many of the better-known GSA alumni already had quite extensive entries, but some of the former staff members, unless we hold examples of their work, haven't really featured other than through a passing reference in the Director's correspondence or Governors' papers.  Using notes that previous researchers have produced – sometimes quite full CVs, but more often little more than names and dates of their teaching tenure – I have enjoyed fleshing out the details and adding them to our database.
It is interesting just how many leading artists of the day were encouraged to join the GSA staff by Francis Henry Newbery, the charismatic Headmaster and Director of the Glasgow School of Art from 1885 to 1918.  Taking up the post at age 30, he spent the next 33 years developing the School, overseeing the erection of the Mackintosh building, creating a new curriculum for a Diploma course and raising the profile and reputation of the GSA at home and abroad.  No doubt that is why so many top artists were keen to be associated with the School as permanent or part time teaching staff, or simply as high profile guest lecturers.  Belgian symbolist painter Jean Delville, French architect Eugene Bourdon, the English portraitist, Maurice Greiffenhagen, and decorative artist Robert Anning Bell are all familiar names and closely linked with teaching at the School, but do you know Frederick Cayley Robinson or Paul Wayland Bartlett, and were you aware that they also worked in Glasgow?
Frederick Cayley Robinson (1862-1927) studied at St John's Wood School of Art, the Royal Academy Schools and then the Académie Julian in Paris from 1890 to 1892 where he came into contact with the work of Pierre Puvis de Chavannes and the Nabis painters.  He lived for several years in Florence, and became particularly interested in the works of Giotto, Mantegna and Michelangelo, and took up painting in tempera.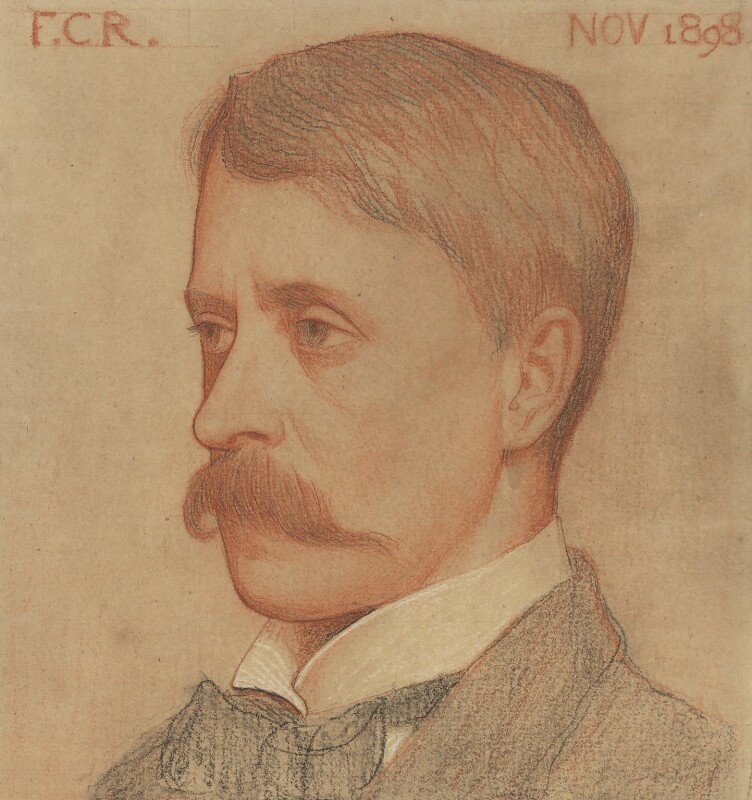 From 1911 onwards, he regularly exhibited at the RSW – watercolour seems particularly suited to the calm, ethereal nature of his pictures.  About this time, he also began designing costumes and sets for theatrical productions, including Maurice Maeterlinck's "The Blue Bird".  Linked to this, he produced the drawings for an illustrated edition of the "Blue Bird" in 1911, and these were exhibited at the Leicester Galleries in London.
An oil painting by him in the Tate Gallery, 'Pastoral,' shares the same feeling of dream-like stillness seen in his illustrations.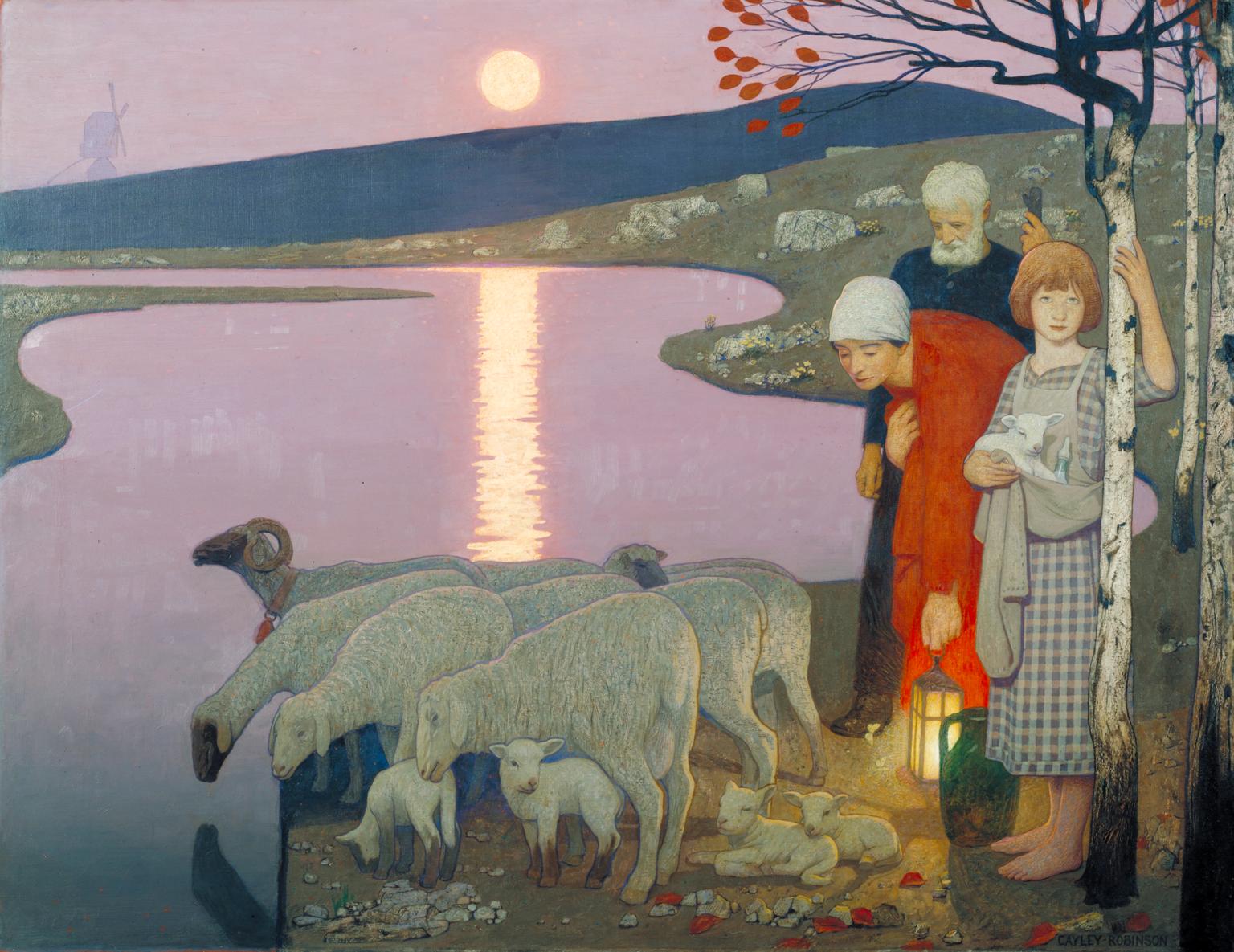 Cayley Robinson was also known as a mural painter and his best-known work is probably a series of four large oils painted for the entrance hall of the Middlesex Hospital in London between 1915 and 1920, known collectively as 'The Acts of Mercy'.  Acquired by the Welcome Trust Library following the demolition of the hospital, they were exhibited at the National Gallery in 2010 and were the subject of a short BBC audio slide show: http://news.bbc.co.uk/1/hi/entertainment/8814342.stm
By 1914, he lived in London in a block of studios in Lansdowne Road which also housed the artists Charles Ricketts, Charles Shannon, Glyn Philpot and James Pryde. This remained Cayley Robinson's home until his death in 1927, although he spent three months every year until 1924 as Professor (Drawing & Painting) Landscape and Figure Composition: mural and decorative painting, at the Glasgow School of Art. (Letters from Fra Newbery refer to this appointment – GSAA/DIR/5/17 and GSAA/DIR/5/31)
Paul Wayland Bartlett (1865-1925) was born in New Haven Connecticut, USA.  Bartlett was Head of Sculpture Section at The Glasgow School of Art from 1913 to 1916. His father, the sculptor and art critic Truman Howe Bartlett, took him to Paris where, aged just fifteen, Paul learned how to model the animals in the zoo at the Jardin des Plantes from the famous French sculptor, Emmanuel Fremiet. His precocious talent was soon recognised and he won a medal at the at the Paris Salon of 1887. Following this success, he was invited in 1903 to collaborate with the Dean of American Sculptors, John Quincy Adams Ward, on the models for the pediment sculptures of the New York Stock Exchange. This led to the even more prestigious commission to create a sculpture for the pediment of the Capitol Building in Washington D.C. He designed "The Apotheosis of Democracy", his masterwork, which he began in 1908 and completed in 1916.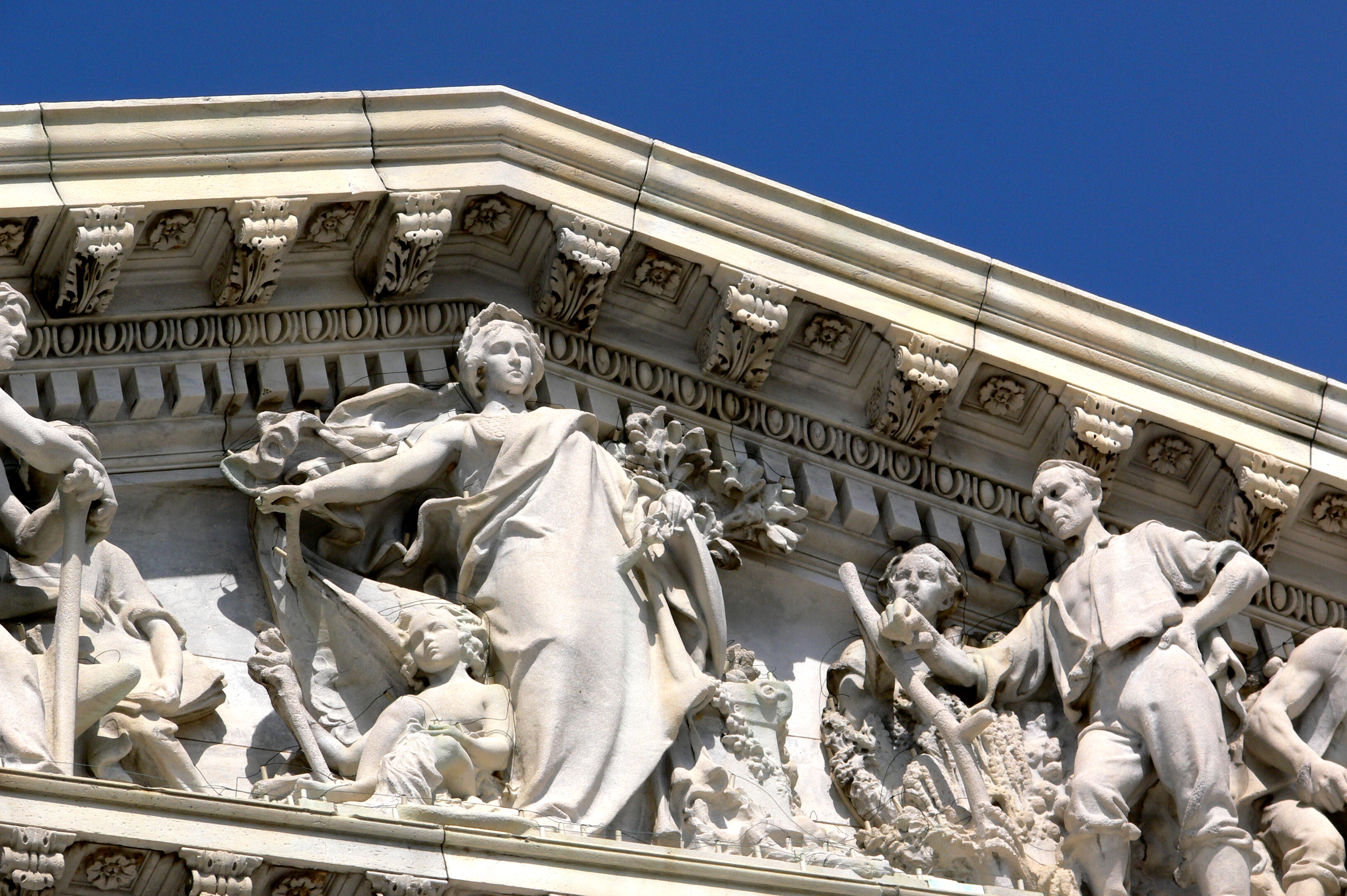 In Paris, where he continued to live, he designed the imposing equestrian statue of Lafayette on the Cours Albert Ler, a gift to the French Republic from American school children.
In 1895, Bartlett was named a Chevalier of the French Legion of Honour, and in 1916 he was admitted to the American Academy of Arts and Letters. He was also a member of the National Sculpture Society and the International Society of Sculptors, Painters and Gravers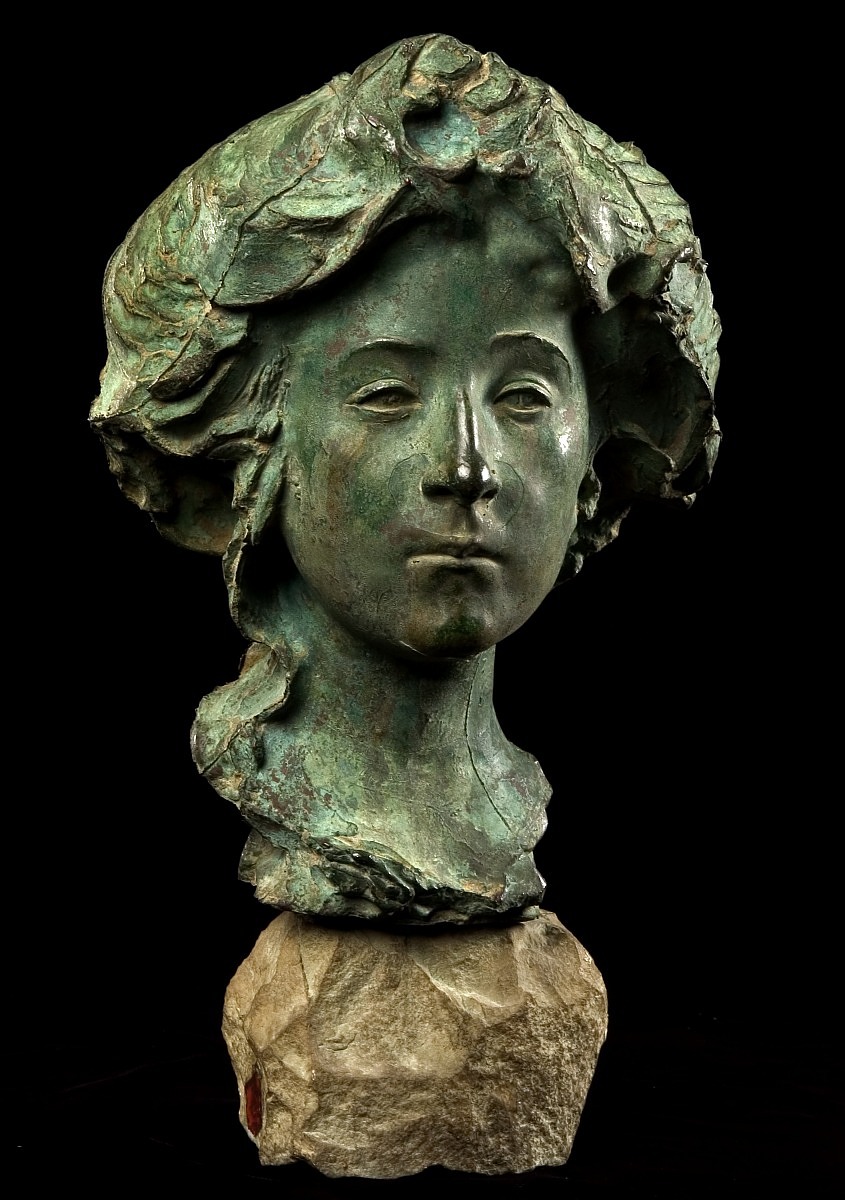 The GSA Annual report of 1912-13 records Bartlett's appointment to the School staff, and in 1914 he wrote to Newbery regarding a report on the Schools Sculpture Section.
We'll have more biographies from Kay in a few weeks, so keep an eye out! You can read all our online biographies here, and find what material we have connected to each person.  If you have more information on anyone in our catalogue, please contact us at archives@gsa.ac.uk.