The Refugee Festival Scotland has started! Since last week many events have been taking place across Glasgow that bring together people from refugee and local communities to celebrate the contributions refugees have made to life in Britain.
One such event is the recently launched 'Lest We Forget' Exhibition currently on display at The Mitchell Library.
Examining the period of the First World War this exhibition takes a look at the exodus of Belgian refugees that fled their homes in August 1914 because of the German invasion. Although there are differing accounts to the exact number of refugees that came to Britain it is estimated that 250,000 Belgian refugees came and found shelter in the UK. Despite this large influx of Belgians into the country there is little evidence of their stay other than some plaques, craft work, grave stones and small traces in archives throughout the country. This is most likely because after the end of the First World War almost 90% of the Belgian refugees returned home, encouraged by their local government to return and rebuild, and spurred on by a British public that was eager for the return of their loved ones from war.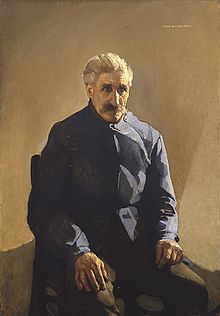 Although the initial welcome of the Belgians was enthusiastic with the refugees being greeted by crowds of people, this enthusiasm quickly began to wane as the people of Britain started to lose more and more of their family and friends. As the period of the war extended to years the once welcome reception of the refugees developed into resentment with many complaints being made about the demands on the host communities, and the perceived ingratitude of their Belgian guests.
The 'Lest We Forget: World War I Refugees Then and Now' exhibition pulls together pieces of archive evidence found by the 'Lest We Forget' group which is made up of people from countries such as Syria, Eritrea, North and South Sudan, Iran, Italy and Scotland, to document the history of the Belgian Refugees and to draw parallels with their own experiences.
We recently enjoyed a visit from this group who came to access our archive records relating the Belgian Tryst Fund, which was a campaign run by the Glasgow School of Art staff and students to raise money for the refugees and the Red Cross. Some items from our archives are currently on display in this exhibition, including posters advertising this fund, a programme of events, correspondence relating to the organisation of this endeavour and more.
Go along and take a look at this excellent exhibition! It will be in The Mitchell Library beside the Granville Street entrance until the 26th June, and you can see the full programme of events for the Refugee Festival Scotland here. Until next time!
Resources Used
Glasgow School of Art Archives and Collections, Records relating to the Belgium Tryst Fund (archive reference: GSAA/SEC/30)
BBC News, World War One: How 250, 000 Belgian refugees didn't leave a trace
The British Library, Europe on the move: refugees and the World War One
Scottish Refugee Council, Lest we Forget: World War I Refugees Then and Now Exhibition