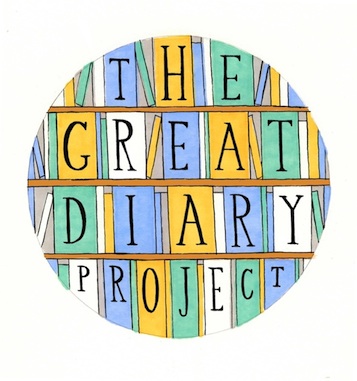 In our last post we took a look at The Great Diary Project, a developing collection of diaries from all across the country. Today we are going to take a look at some of our collections as well a project that continuing the tradition of diary keeping in an unusual way.
Like most archives, the GSA Archives and Collections contains several diaries which arrived in the collection because they were part of a School assignment or because they were deposited as part of an artist's collection. Some of the most visual of these diaries were created as part of a travelling scholarship that was awarded by the School and document the travels and experience of students such as architects Harry Anthony Wheeler and John Grant MacDonald, and interior design student Geoffrey H. Barcham Green. These diaries not only provide handwritten accounts of the student's journey but often accompanying photographs, ephemera and sketches relating to their trip.
Two of the most visual of these travel reports come from Harry Anthony Wheeler and John Walter Lindsay. Wheeler's account contains many drawings, including 47 plates of Loggias in pencil, ink and watercolour (more information and images of this report can be found in the recent post Wheeler's Travels) and interior design student John Walter Lindsay journal includes amazing collages, pages of graphic design and a hand drawn map documenting his travelling route.
Other diaries in our collection provide an insight into life as a student at the GSA, such as the diary of Christine Shaw. This diary provides fascinating descriptions of, and opinions on, fellow students and staff including Carlo Rossi, Joan Eardley, Margot Sandeman, Hugh Adam Crawford, W O Hutchison and more, as well as her experience of living in Glasgow during the first year of the Second World War. One particularly memorable quote about Scotland's weather sticks out:
"Did I say that spring was coming? It was a rash and unwarranted remark and I don't know what made me so optimistic and hopeful".
I think we can all relate to that feeling!
These diaries not only provide an insight into the thoughts and feelings of past GSA students, they also provide ideas for how you might want to keep a journal of your own, to either record the events in your life or to document ideas. If you would like to come in and view any of these materials directly let me know! Email archives@gsa.ac.uk to learn more about accessing these materials.
While people continue to write diaries for themselves that remain private, others are creating audio recordings that chronicle their lives and sharing these online. One radio series that looks to tell the stories of ordinary life and broadcast them is Radio Diaries. Since 1996 Radio Diaries have been providing people with tape recorders and working with them to create a record of their lives. Collaborating with people from all walks of life, they work with 'teenagers and octogenarians, prisoners and prison guards, gospel preachers and bra saleswomen, the famous and the unknown' to help record and then produce a series of recordings that are broadcast on several different stations and all gathered on The Radio Diaries Podcast.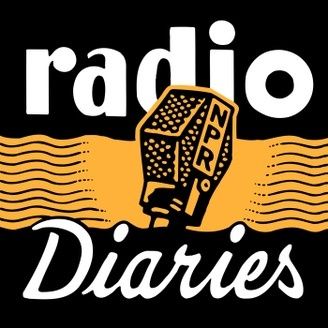 This podcast provides its listeners with the opportunity to listen to the perspective of people from different cultures that might not otherwise be represented in public media. For example currently featured on the Radio Diaries site is the diary of Majd Abdylghani, a teenager living in Saudi Arabia. At this time Saudi Arabi is one of the most restrictive countries for women in the world and you may be aware that women have to wear an abaya and are not allowed to drive cars. However things are slowly beginning to change, and while the above information is public and frequently broadcast, there are many aspects of life in this country that those external to its culture are unaware of. For example you might not know that there are now more women on university campuses than men. While things may be very slowly changing, outsiders rarely get to see these changes. The recordings from Majd Abdylghani provide a fascinating insight as many of the diaries and recordings available on Radio Diaries do. If you would like to find out more about this project and podcast please check out the Radio Diaries website here. Until next time!