It's well known that archives full of hidden gems, but our Secretary and Treasurer's papers really are unique. Researchers are often amazed when they open one of these brown boxes and discover unexpected surprises hidden amongst day to day correspondence.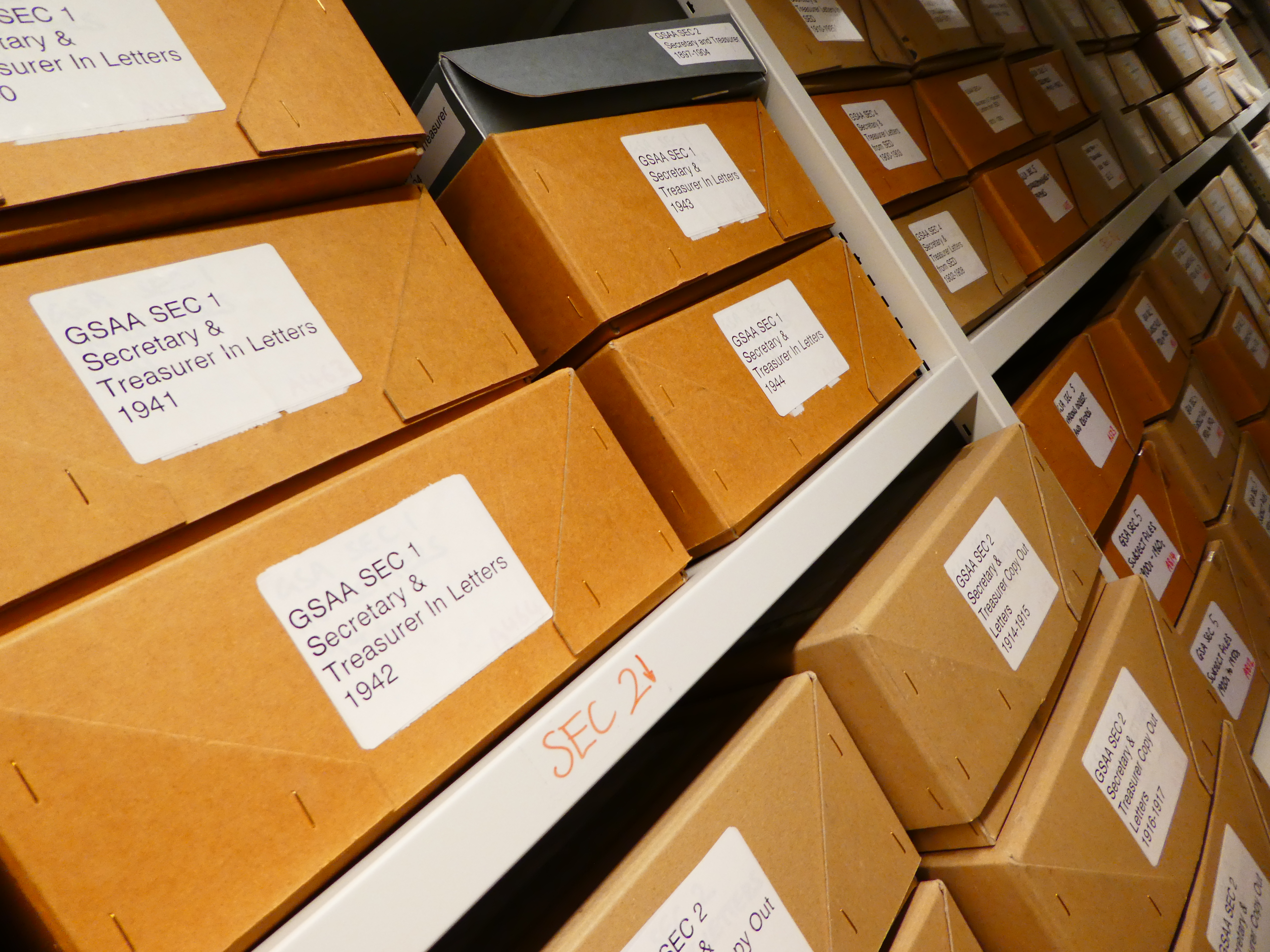 One highlight from these records is two folders of material produced by Scottish painting duo Robert Colquhoun and Robert MacBryde whilst they undertook one of the School's travelling scholarships in 1940. The Two Roberts, as they were known, met on their first day at GSA in 1933. Both from Ayrshire, they are amongst the School's most well-known former students and both enjoyed a very successful art school experience.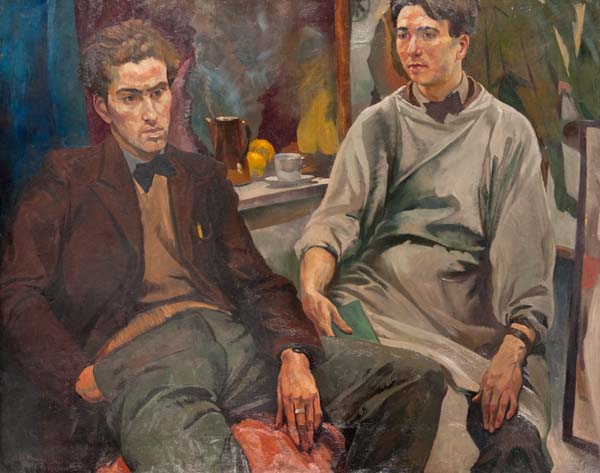 The material contains three charcoal studies made from paintings in The Louvre as well as both artists' written accounts of their travels in Europe. There are also several letters sent by Robert MacBryde to Mr G. Muir Murray, GSA's Secretary and Treasurer at that time, which provide rich information on the pair's commitment to the interest of the School. In one letter, MacBryde kindly offers to bring back some books on Surrealist art for GSA library's collection.
Another interesting insight that this correspondence provides is into different European attitudes during World War Two. For example, MacBryde describes officials in the streets of Rome stopping them from making sketches for their travel reports as it looked suspicious. He also talks about the tension in Holland being "unbearable at times" especially with the movement of troops and the digging of trenches.
They also express interest in volunteering with the war effort at GSA on their return. Interestingly, both Roberts escaped conscription and active service altogether, Colquhoun due to a weak heart and MacBryde due to tuberculosis. Instead, they offer here to return to the school to help with map drawing and staffing after completing their travelling scholarships.
The Two Roberts moved to London after finishing at GSA and quickly caught the attention of the art world, enjoying the free and bohemian lifestyle that living in Soho offered. Over the years, they continued to develop an intense personal and artistic relationship which became their legacy.
Resources Used
Records of The Glasgow School of Art, The Glasgow School of Art Archives and Collections
The Two Roberts: Love, Paint and Poetry, BBC Arts