Last week the British Film Institute (BFI) launched a new project, Britain on Film, an archive-based initiative that has resulted in the digitisation of thousands of unseen films from across the UK. These films consist of film and TV titles, footage from British families and the work of amateur film-makers from areas all across the UK. All of this material will be accessible via the new BFI Player.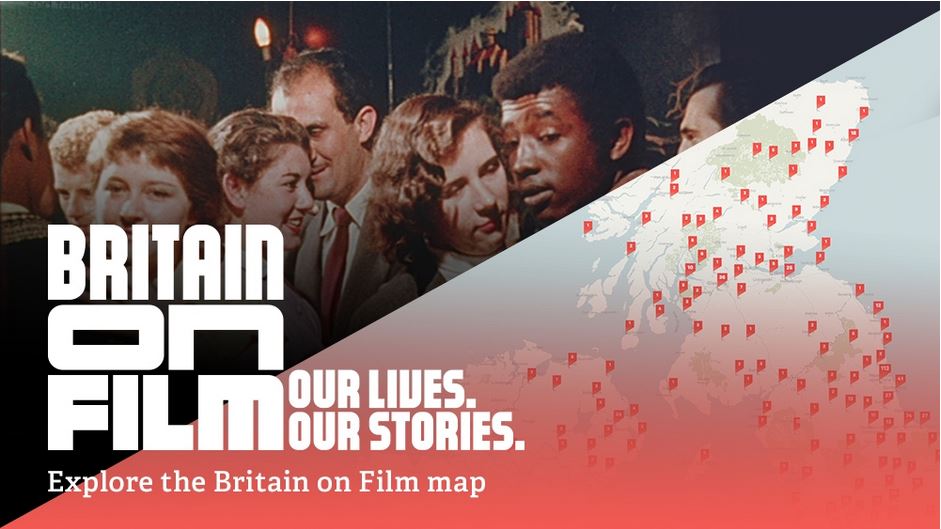 Part of Britain on Film looks to reveal the hidden and forgotten stories of people and places from across the UK with many of these films having not been seen since their first appearance. These films can now be searched with the BFI Player's new Film and TV map which allows you to search for films geographically. You can search for footage relating to your home, places you've been, or randomly out of sheer curiosity!
The overall aim of this project is to provide the British public with access to the TV and Film heritage available in the UK's archives, as Robin Baker the Head Curator of the BFI says,
"For 120 years cameras have capture almost every aspect of life in the UK on film, but too often these have been inaccessible to all but the most determined researchers. Now, Britain on Film is transforming access to films from the UK's archives and giving new life to them by making them available, no matter where you live"
For artists and film-makers this resource provides unique access to a whole new set of sources of inspiration. Recognising the potential for the creation of new work inspired by and using this material, the BFI has asked Penny Woolcock (who has previously used archive footage in her documentary Storyville: From the Sea to the Land Beyond – Britain's Coast on Film) to use the archives to create a new piece of work, a short film titled, Out of the Rubble. This film explores issues relating to housing, poverty and immigration and will be released later this summer.
You can access this amazing resource here, and to get involved online search #BritainOnFilm!
Resources Used
Screen Daily, BFI Launches Britain On Film Archive
BFI News and Announcements, 1000s of unseen films about life in the UK revealed for the first time
Wikipedia, Penny Woolcock