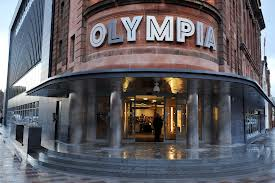 The British Film Institute (BFI) have announced that Scotland's first BFI Mediatheque will open on 22nd February at Glasgow's Bridgeton Library. The Mediatheque is a space in which members of the public can log onto a viewing station to access highlights from the BFI National Archive. Over 2,500 complete films and television programmes drawn from the BFI National Archive and partner collections will be accessible to anyone, and for free!
The BFI Mediatheque in Glasgow is remarkable in that it will showcase a specially commissioned collection of Scottish film and television, entitled 'Scottish Reels.' The collection is drawn from the BFI National Archive and Scottish Screen Archive, and encapsulates more than a century of Scottish life and culture. Some of the offerings include early colour footage of tartans from 1906, a political strain of television dramas, as well as some of the big screen classics, from Whiskey Galore! (1949) through to Gregory's Girl (1980) and Red Road (2006). New titles will be added regularly.
The Mediatheque is a permanent addition to the city and the resources available at Bridgeton Library's newly redeveloped Olympia building. Use it as a time capsule for exploring British film heritage from the advent of the moving screen image to the present day. For more information visit the website.
This story came to us from GSA's Learning Resources blog which has lots of information about library and special collection related news.