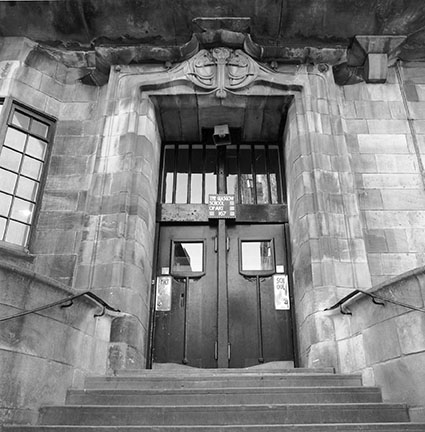 Tomorrow marks the anniversary of the fire in the Mackintosh Building on the 23rd May 2014. While this was a tragic event in the school's history, there are still things that should be noted and celebrated at this time, mainly: 1) nobody was hurt; 2) the majority of the school's Archives and Collections survived; and 3) many interesting and exciting opportunities have arisen because of this incident (including my job!).
Recently the Scottish Fire and Rescue Service released a short learning piece about the fire explaining how it started, progressed and how the fire services tackled the blaze. This video provides a fascinating insight into what actually happened – as well as what the fire services believed was happening as the fire progressed – and the actions they took to save the rest of the building.
It was decided that the Library should be excavated by archaeologists in order to protect any remaining materials, and to record how things were found. The principal aim being to ensure that all significant evidence was appropriately recorded, located, annotated and described according to archaeological standards (in other words, extremely high standards!). As a significant and iconic site, the Library held unique Mackintosh pieces and some special items from the GSA Library, including:
The school's collection of rare folios
Runs of 19th and early 20th century art periodicals
Rare continental Art Nouveau
Collection of 19th century illustrated books
A significant proportion of the School's Foundation Collection of instructional books and treatises used in teaching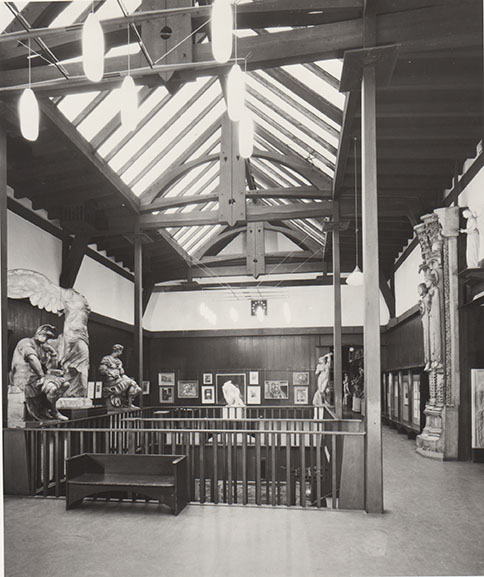 The Library will release a post soon detailing how the recovery of these collections is progressing.
As both the Archives and the Library continue to rebuild and restore their collections, the report detailing the Library's excavation has been released and it provides details of the archaeology team's work and findings. While the fire destroyed the contents of the library it also exposed evidence of the original construction of the site that was not previously known or available. This work of recording the site as it was after the fire, and the reports that are now available, add to the extensive archive of photographs, documents and artefacts relating to the building, and will be a valuable addition to the research sources available for upcoming projects created around this incident. These projects and unique sources will hopefully encourage collaboration between disciplines that will provide further insight into this unusual space and building.
As the year goes on we will continue to provide updates on the progress of the recovery project here in the archive, as well as the projects that are springing up around this unique source material. Stay tuned for more details!