One of the most exciting features of our new catalogue is that it's full to the brim with beautiful images of material from our collections.
As an art school, we have been keen to make the catalogue as visual as possible, and as such have added images of material from our collections alongside the relevant catalogue entries to help illuminate descriptions. If you have a rough idea what you're looking for, click on one of the eight categories on our homepage to view images. Alternatively, if you don't really know what you're looking for, you can browse thumbnails of all our images here. Meanwhile, if you see a green camera icon like this one 

 alongside a description or collection, that means that associated images are available online – just click on the camera to view.
In the interest of making our collections more accessible, low resolution versions of the images, which are not suitable for printing to scale or for commercial purposes, are available to download free of charge for personal and academic use (i.e. for private study, non-commercial use, teaching, criticism and review) under a Creative Commons BY-NC-SA Licence (Attribution-NonCommercial-ShareAlike 4.0 International License).
Users are still bound by UK copyright law. If you wish to order high resolution copies or to use images for commercial purposes or any purpose not considered as personal or academic use, please get in touch with us or complete and return a copy request form, and if you want to publish the images anywhere, you'll need to fill in a reproduction request form to seek permission to do so. A copy of our terms and conditions governing access to our online content is available on our website, along with further details of Creative Commons licensing. If you have any queries about any of this, just get in touch, and we'll try and help.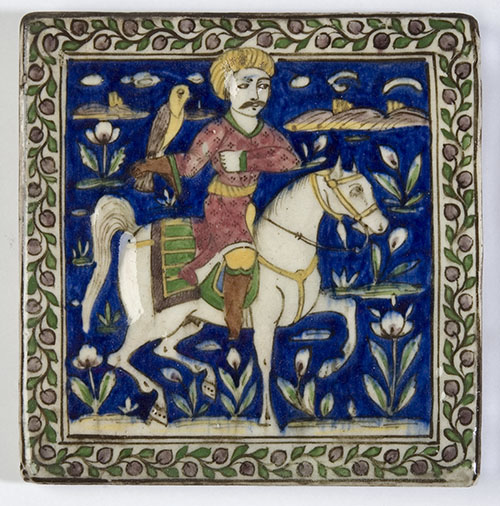 As part of the project to get our catalogue online, we have conducted a thorough search for rights holders in order to seek permission from them before making any of these images accessible online. We hope you'll agree that it's great to have these images available as a means of drawing attention to the collection and as inspiration for our students and for those further afield. Further digitisation of our collections will take place as part of the fire recovery project over the next three years and we'll be adding more and more images to the catalogue in due course.
This is a new move for GSA's Archives and Collections – museums and archives have traditionally been resistant to providing open access to digital content. But through this new, open-access policy, we join a growing number of archives and museums that provide free access to images of art and archives and we're delighted to be able to open up our wonderful collections to the public in this way.