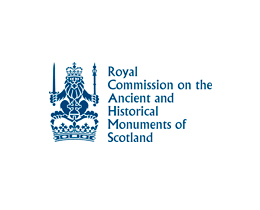 RCAHMS, The Royal Commission on the Ancient and Historical Monuments of Scotland, has recently made thousands of images available in a new online digital image library. Through active surveying and recording programmes, RCAHMS adds new online images to the Canmore database every day. These include interior and exterior views of buildings and archaeological sites, aerial photographs, and digital drawings, all of which may be of interest as inspiration for artists, architects and designers.
RCAHMS also maintains an active digitisation programme of its Collection items, copying photographs and historic views, photograph albums, original architects' drawings and new survey drawings, engravings and sketches, books and maps, and also receives material from external depositors and accessions.
When you search Canmore for buildings or archaeological sites of interest, anything from the Collections that has already been digitised will be shown (excluding copyright restricted images). There are already 200,000 digital images available online.
Furthermore, all images can be purchased as digital images, photographic prints or poster prints by clicking the Order Image link below each image.