Two episodes of a programme on BBC Radio 4 entitled The Spanish Ambassador's Suitcase: Stories from the Diplomatic Bag have delved into the archive of diplomatic dispatches.  In the shows, Matthew Parris opens the diplomatic bag to reveal some of the funniest, most striking and memorable despatches sent home by British diplomats down the ages.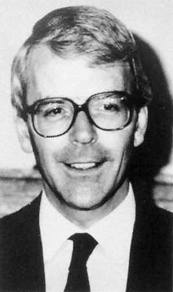 In an interview for this programme, Sir John Major recalls the curious tale of a racehorse given to him as a gift by the President of Turkmenistan in 1993. The stallion had to make an epic train journey across the former USSR, overcoming an attack by bandits! Despatches by a junior diplomat recounting her subsequent efforts to rescue the horse from the clutches of the Moscow railway bureaucracy – aided only by her ingenuity and a carriageload of melons which had also made the journey – reached 10 Downing Street.
These new programmes follow a previous BBC Radio 4 series Parting Shots, which looked at the last despatches ambassadors sent before quitting a post.
For more information and to listen to the programme click here.