Recently on the blog we discussed the work of the MoRE Museum, a digital repository and exhibition space for artistic work from the 20th and 21st century. Today we are looking at 'Digitizing Ideas', a digital archive of conceptual and neo-avantgarde art practices.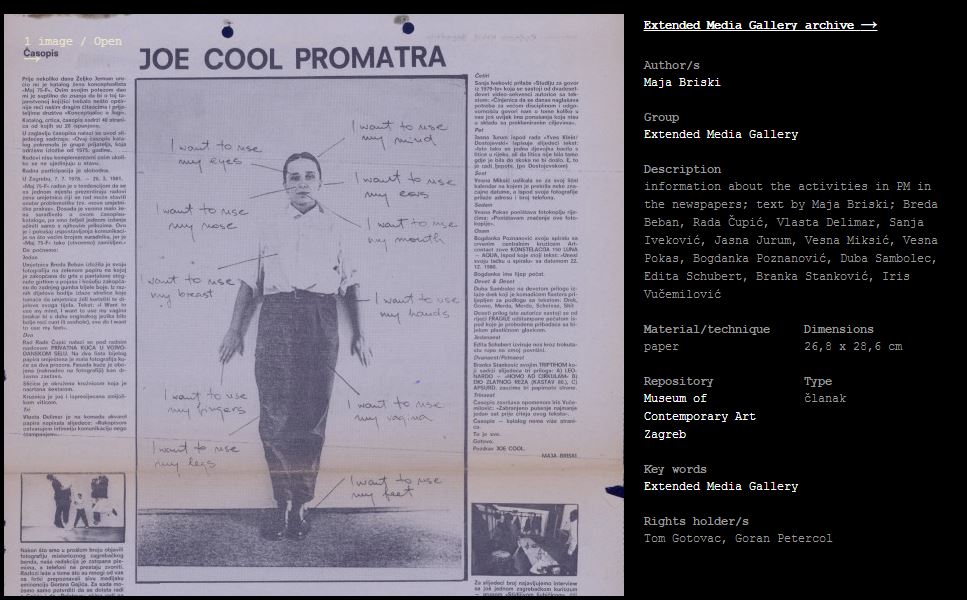 While MoRE Museum recognised the value of storing and displaying the process and research that goes into those artworks and projects that are never completed, Digitizing Ideas seeks to highlight and present materials from unconventional artworks and publications that have not yet been – and may never be – accepted into museums, or the developing historical art canon (is this necessarily a bad thing?). Looking at works from the 1960s-1980s, Digitizing Ideas is a beta site that encourages access and research into these artists and artworks by providing high-quality reproductions of this work with additional contextual information.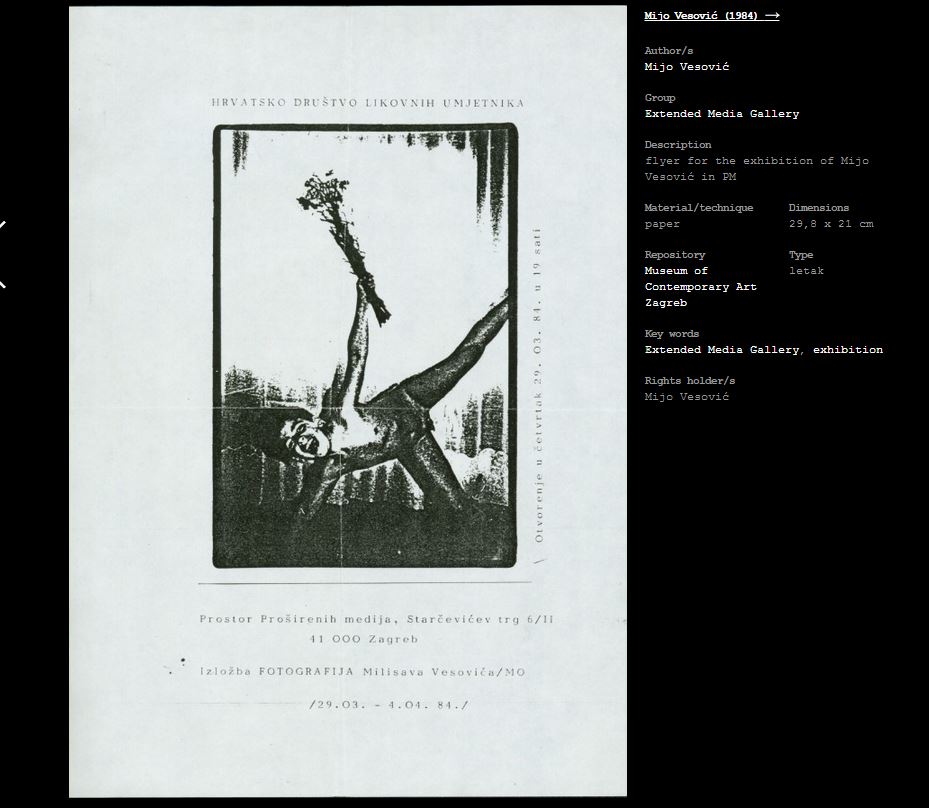 A joint project between the Museum of Contemporary Art Zagerb, Modern Gallery in Ljubljana, Museum of Contemporary Visual Arts from Vojvodina and the Museum of Modern Art in Warsaw, this website hosts some interesting questions about the role of archives and museums in creating history. Questions such as, who should create history? How do archives and museums assist in the creation of a historical narrative? What are artists looking to leave as a legacy or message after they are gone? Have a look and see what you think!