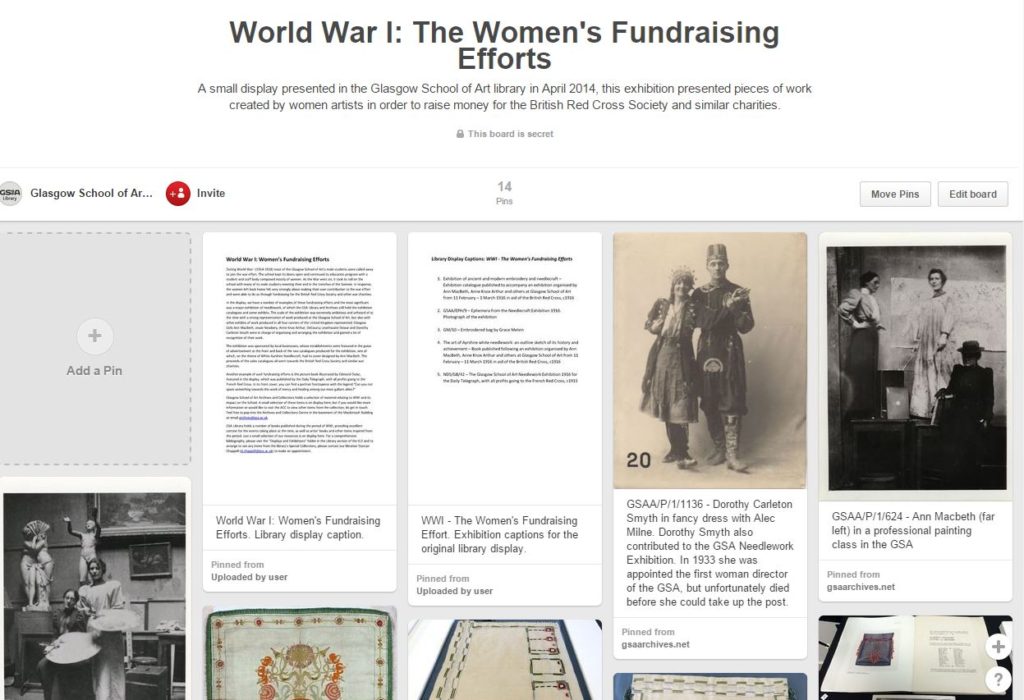 How are needlework and war related? Well, that depends on your context. Today we are looking at our new Pinterest display, showing the records that the GSA Archives and Library hold relating to the women's fundraising efforts in World War I. During last year, the centenary of the First World War, we created a display that highlighted the work of women artists during this period. In this instance, the work of women to raise funds for the British Red Cross Society and similar charities.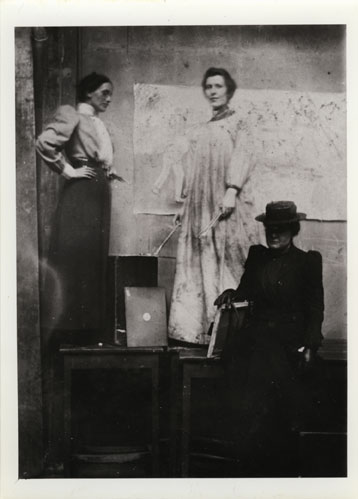 The examples in this display show the most significant of these efforts – a major exhibition of needlework – and include items such as the exhibition catalogues and some exhibition items, all of which the GSA Archives and Library still hold today. At the time, the scale of this exhibition was unheard of and it included a strong representation of work produced here at the GSA, as well as from across the UK. Many notable women artists including Glasgow Girls Jessie Newbery, Anne Macbeth, Anne Knox Arthur, Dorothy Carleton Smyth and DeCourcy Lewthwaite Dewar were involved in the creation of this exhibition, with all proceeds going towards the British Red Cross Society and other similar war charities.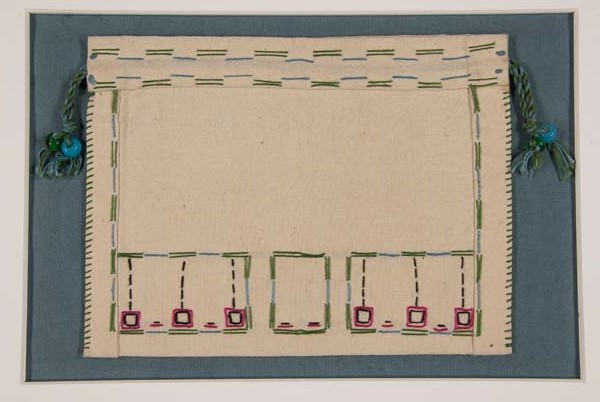 Take a look at our Pinterest of the exhibition here to see the full details of this display and the items it included!