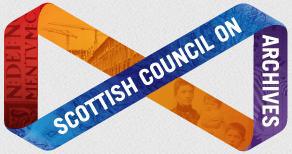 The Scottish Council on Archives is currently accepting applications for 6 traineeships (51 weeks/£14, 500) for the Skills for the Future project, Opening Up Scotland's Archives. These opportunities are based at different heritage institutions across the UK, these are as follows:
Falkirk Community Trust – Digitisation Trainee
Glasgow School of Art and Glasgow City Archives – Outreach & Community Engagement/International Links Project Trainee
Royal Commission on the Ancient and Historical Monuments of Scotland (RCAHMS) and Midlothian Council – Skills for the Future Trainee
North Lanarkshire Archive – Outreach and Education Trainee
University of Glasgow – Digital Preservation Trainee
University of St Andrews – 'Learning by Doing' Archival Trainee
As the eagle-eyed among you will have noticed, the GSA Archives will once again be hosting a Skills for the Future Trainee, and we are excited to do so! Our current trainee, Maja, is conducting work on the School's Roll of Honour, and you will be able to keep up to date with her work and experience of the archives here on the GSA blog (see Maja's introductory post here).
These traineeships are designed to help successful applicants build a portfolio of skills, experience and training that will assist in engaging further employment or in undertaking further study for an archive qualification. For further information on these vacancies, including who is eligible to apply and further information on the project, please see here.