As those bunny, egg, and chocolate lovers amongst us will know, Easter Sunday is fast on the approach. With theological origins, Easter has its roots in the combination and integration of different religious practices that looked to celebrate the resurrection of Christ, the passing of the Spring equinox and the coming of brighter days and (hopefully) warmer weather. Nowadays Easter is often associated with images of bunny rabbits, baby chicks, hot cross buns and the consumption of delicious chocolate eggs. In other words, it is a wonderful holiday! And here in the GSA Archives and Collections, when you have Easter on the brain, you start to see it everywhere…
St Benedict's Church, EASTERhouse
Built by famous architectural firm Gillespie, Kidd & Coia St Benedict's Church, EASTERhouse (archive reference GKC/CHE) is built on Westerhouse Road. At the time of its construction the church faced an area which was slated for development as the 'Town Centre' of the area. Part of our immense Gillespie, Kidd & Coia(GKC) archive, the GSA Archives and Collections house the entire set of records relating to this firm's work, including their architectural plans, correspondence, and a fantastic set of images of the buildings they produced.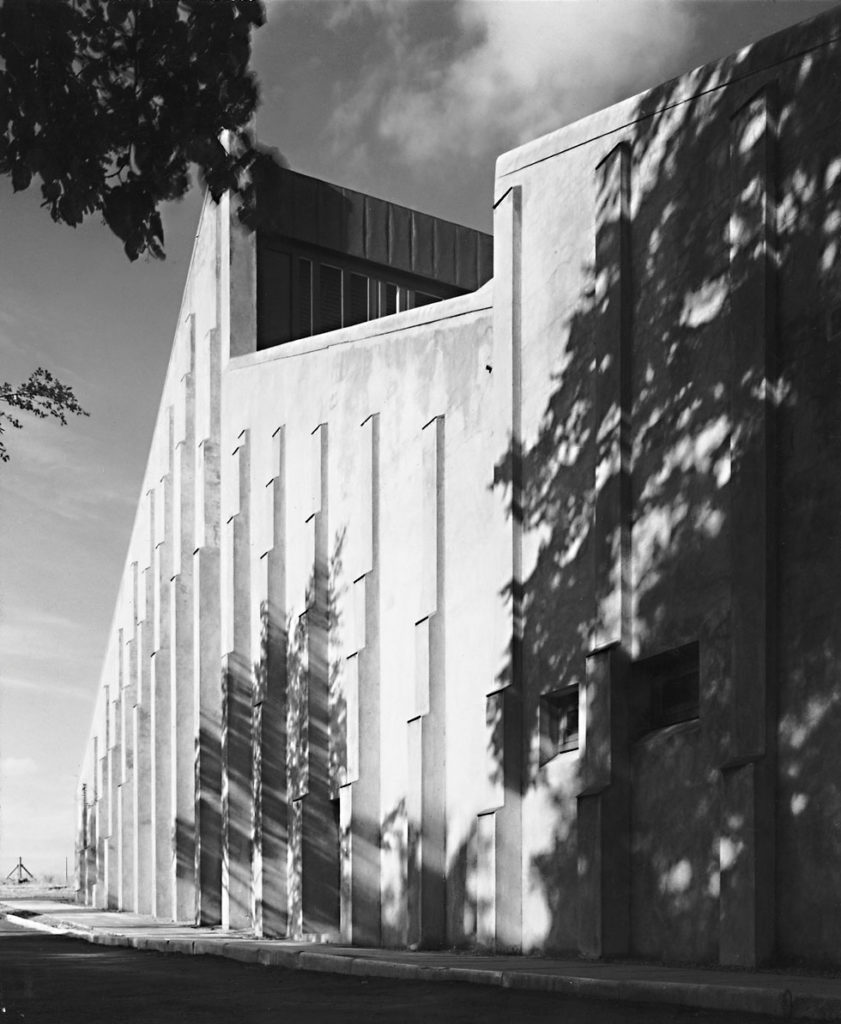 A Dinner Invitation
Part of our ephemera collection containing items that range across Christmas cards, posters, invitations, flyers and posters; this flyer extends an invitation to attend a dinner party in honour of the retirement of T. C. Campbell Mackie in 1950. Its connection to Easter I hear you ask? Well obviously the lovely illustrated hen at the top, because we all know what hens produce…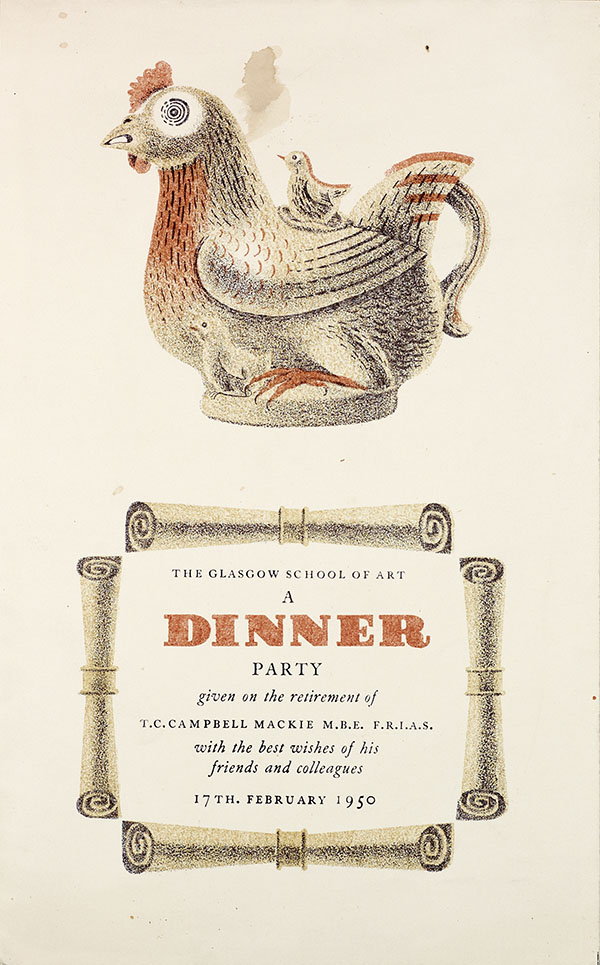 It's not Terry's, It's mine
Terry's –  the maker of wonderful chocolate oranges – in the past made a wide selection of sweets including easter eggs. In our photographic collections here at the GSAA we have images of some of the early advertisements.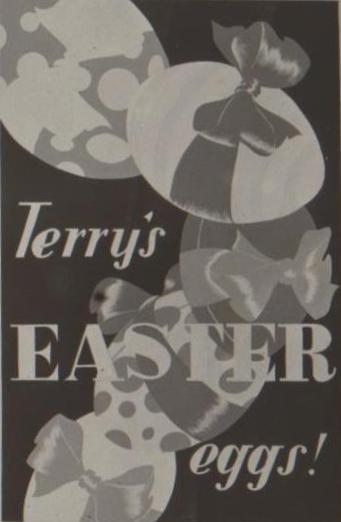 Seeing Eggs Everywhere
For those of you who have never been in the Mackintosh Building, it has previously housed an army of plaster casts of human figures, architectural features and imitations of famous monuments from around the world. This piece from our plaster cast collection, an architectural fragment with EGG and tongue moulding (PC/151) is a wonderful example of some the items that students have used for reference throughout the years.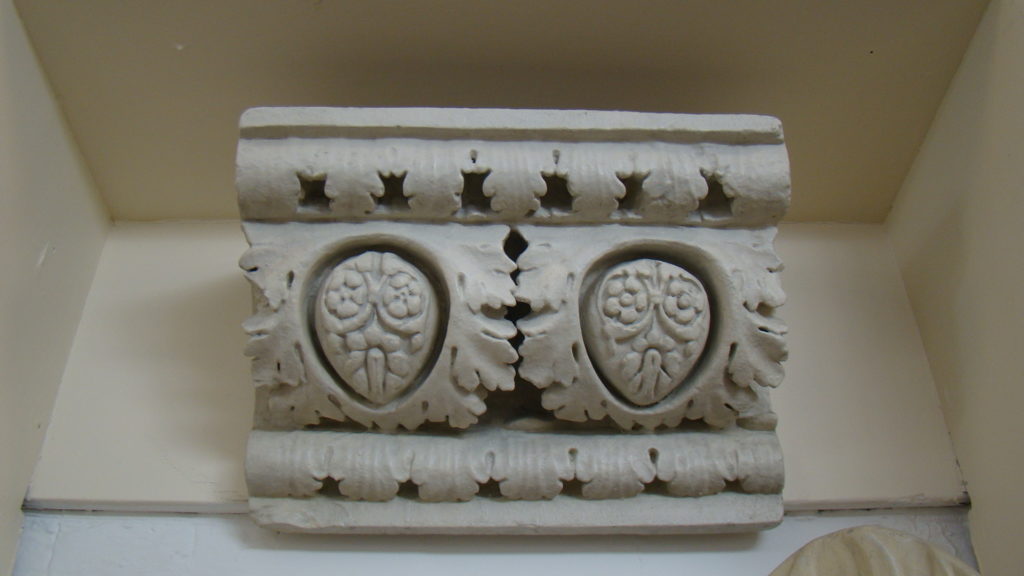 I hope you have enjoyed this round up of egg-centric pieces from our Archives and Collections, have a happy Easter!