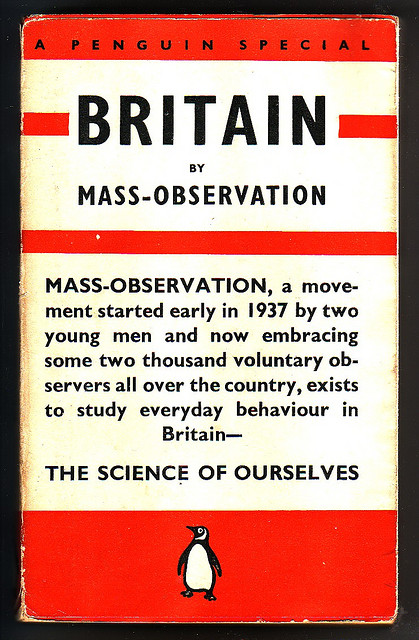 Adam Matthews Digital have just published the third part of the highly renowned and award winning Mass Observation Online portal.
From the end of the 'Hungry-Thirties' to the onset and aftermath of the Second World War, Mass Observation Online captures the daily lives, hopes and expectations of British society and beyond during the mid-20th century. The additional material made available in Section III features a remarkable array of topics, from responses to the Nuremburg Trials to sexual behaviour and holidays. Each will appeal to a wide range of disciplines from History and Literature, to Politics; Women's Studies; Media and Film Studies; Sociology; Leisure and Tourism. The archive will also be an invaluable resource for those searching for inspiration for creative practice.
Part III includes:
Diaries, Men and Women, 1946-1950
Directives, Men and Women, 1946-1947
Topic Collections:
Propaganda and Morale, 1939-1944
Conscientious Objection and Pacifism, 1939-1944
Press, 1938-42
Police, Law and Invasion Preparations, 1939-1941
Reconstruction, 1941-1942
Coal Mining, 1938-1948
Industry, 1940-1955
Sexual Behaviour, 1939-1950
Health, 1939-1947
Family Planning, 1944-1949
Live Entertainment, 1938-1948
Sport, 1939-1947
Holidays, 1937-1951
All printed material is full-text searchable and visual or manuscript material has been keyword indexed.
Further information and access to a free trial can be found here.