As part of our schools' activities, we invite you to Colour Our Collections!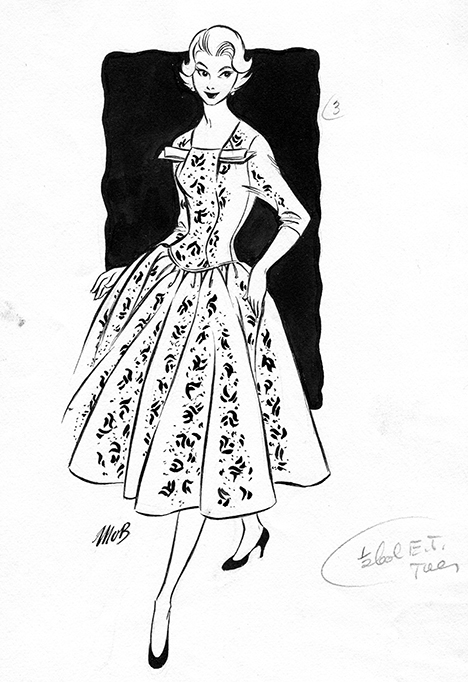 Fashion illustration by Margaret Oliver Brown, DC 051/2
We've chosen some of our favourite images from our collections, and turned them into a handy pdf here for you to download, print and colour.  You can do just one page or the whole booklet!  We've picked a range of images, from those that younger members of the family can do, to more detailed drawings that will keep the grown-ups amongst us busy for a while!
Untitled Christmas card by Rosalind Bliss, DC 073/1/19
We'd love to see what colour schemes you choose and what your finished pieces look like, so please upload them in reply to our posts, or post and tag with @GSAArchives or #GSAArchives…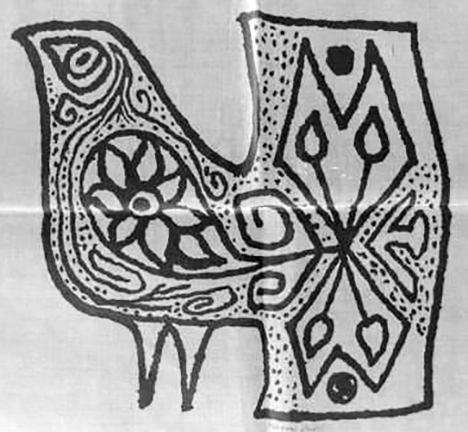 Image based on Printed Textile by Margaret Stewart, DC 075/7
You can see what images we chose for Colour our Collections back in 2018 in our previous blog, and you can also find colouring sheets from lots of other institutions under the hashtags #ColourOurCollections and #ColorOurCollections.
We hope you enjoy Colouring Our Collections!
Don't forget, you can find out more about our collections in our catalogue at https://gsaarchives.net/collections/. Our main blog at https://gsaarchives.net/blog/ shows what we do with our collections, and some behind-the-scenes sneak peeks, plus The Hatchery blog at https://gsahatchery.wordpress.com/ shows how creative practitioners are using our collections.