Our bronze portrait bust of Sir John Richmond looks pleased to be reunited with his plaster maquette! This piece was kindly donated to us recently by the Royal Scottish Academy as part of the legacy project around the studio gift they received from the estate of Benno Schotz in 2020. Schotz was elected a Royal Scottish Academician in 1937, having been elected an Associate in 1933.
We love that the two complementary pieces can now sit side by side in our beautiful object cabinet!
This bust was created by Benno Schotz in 1947. Before he became Head of the Sculpture in 1938, Schotz was a student at GSA, studying evening classes in Sculpture including Modelling and Stonemasonry. If you know where to find them, a variety of his sandstone sculptures can still be seen decorating buildings and bridges across Glasgow.
The plaster maquette has likely had a mould impression taken for the bust to be able to be cast in bronze. This plaster technique in evident across much of Schotz work, presumably to allow him to capture textural details once the piece was cast. You can also find him passing the technique onto his students in this photograph from our archives.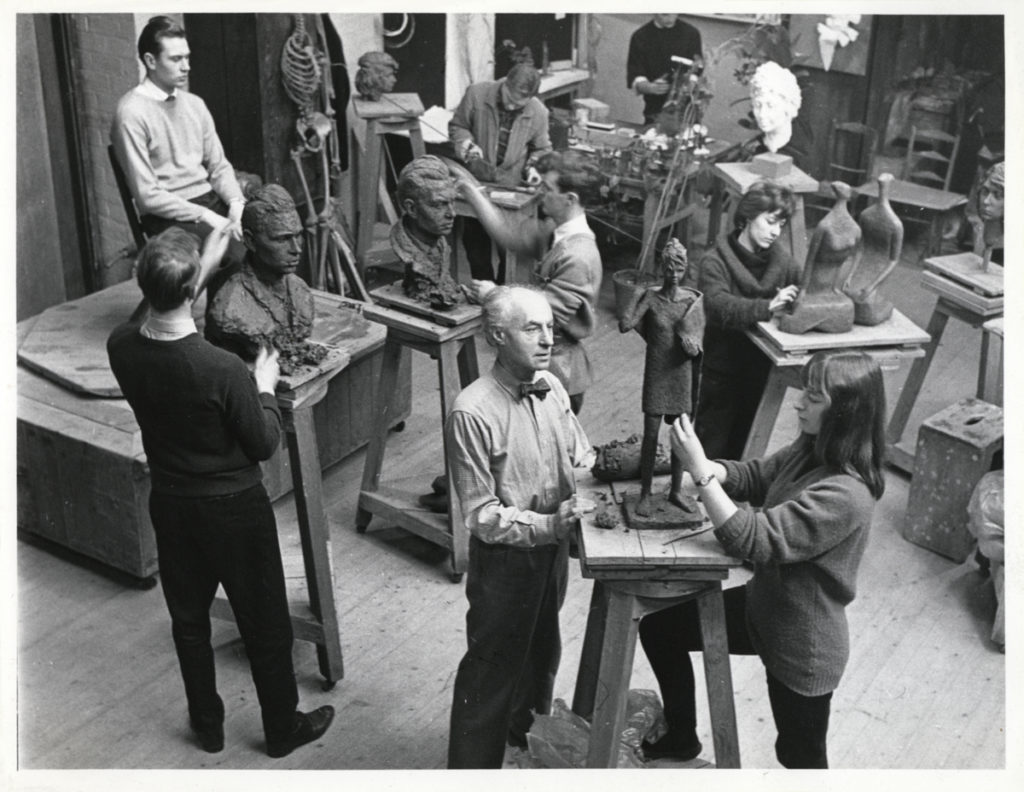 The Archives and Collections hold a number of pieces by Benno Schotz in the collection which can be browsed here. You can learn more about him by reading his biography on our catalogue here.