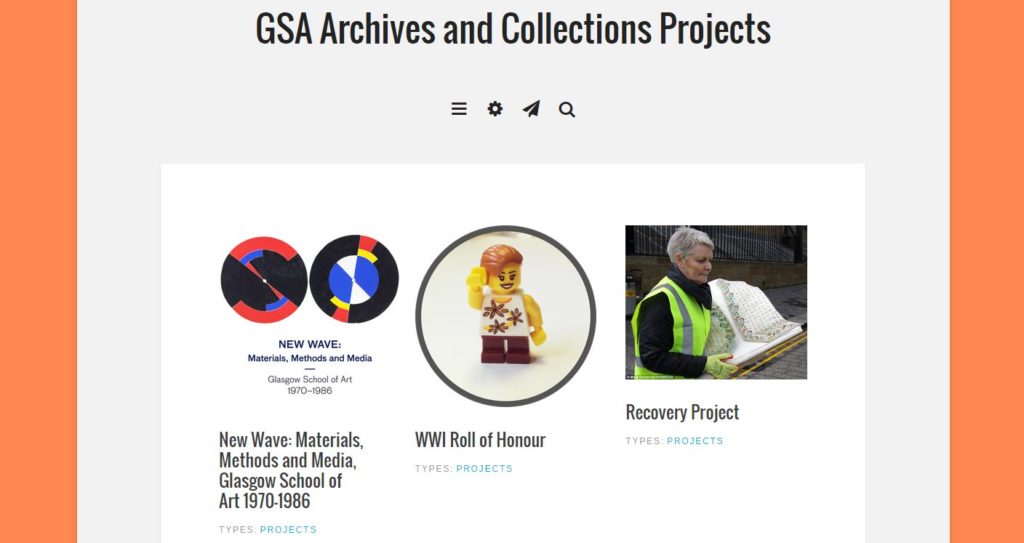 Over the years the GSA Archives and Collections Centre has been involved in a variety of projects ranging from: the digitisation of the GSA Magazine (four volumes of work by Charles Rennie Mackintosh and his contemporaries); the cataloguing and preservation of our extensive Gillespie, Kidd & Coia archive; to a recent project undertaken by researcher Debi Banerjee, New Wave: Materials, Methods and Media, Glasgow School of Art 1970-1986, about approaches to teaching at the GSA in the 1970s and 1980s.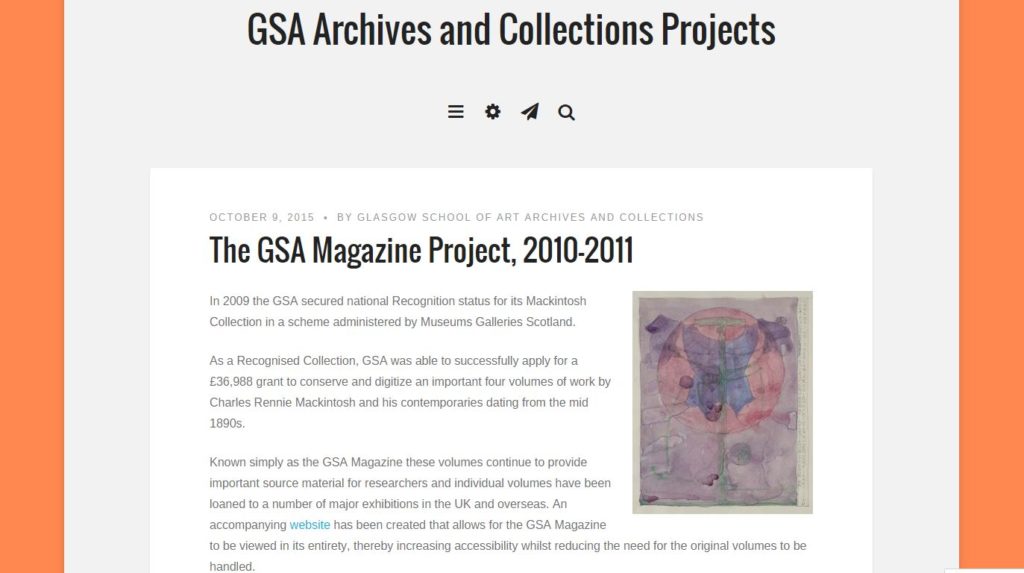 As the number of projects we have undertaken and are involved in continues to accumulate, we have now created a site dedicated to providing information and access to all of our past and present projects and their outputs! You can access this site here (full address: www.gsaarchiveprojects.wordpress.com) to keep up to date with the work of our researches, as well as the progress of our recovery after the fire in the Mackintosh Building last May.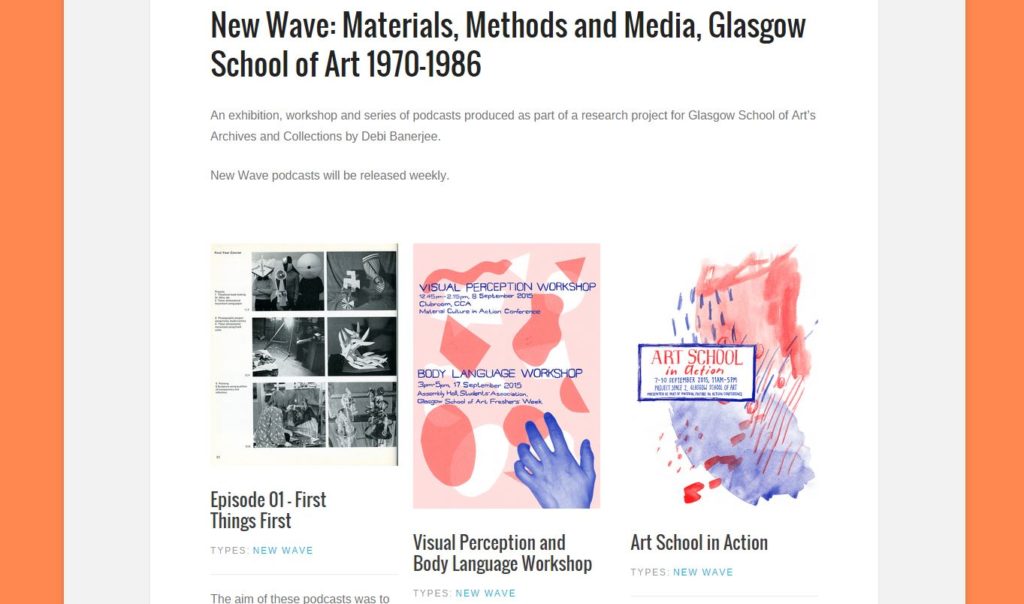 One of our most recent and fascinating projects, New Wave: Materials, Methods and Media, Glasgow School of Art 1970-1986, has produced a number of engaging and practical outputs including workshops recreating experimental excercises developed at the GSA in the 1960s, exhibitions, talks and finally a series of podcasts. These podcasts were created by Debi Banerjee with the aim of supplementing the data in the Archives' Fine Art Papers with anecdotal accounts of the experiences of the staff and students between the 1970s and 1980s. Composed from a series of interviews with former GSA staff and students reflecting on first year pedagogy, the short live Mixed Media course and GSA extra-curricular activities, episode 1 'First Things First' is now available on the GSA Archives project site here. Have a listen and let us know what you think!