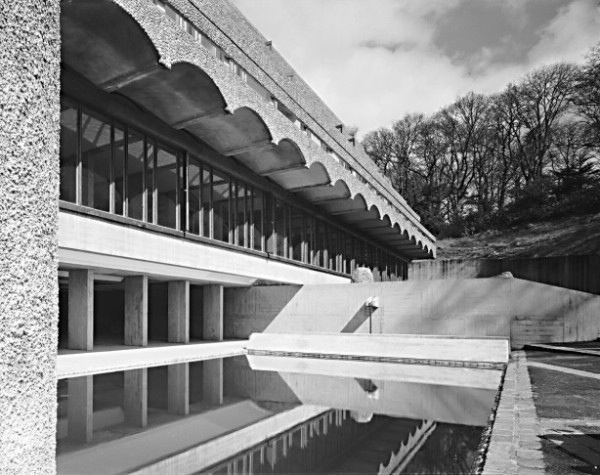 Gillespie, Kidd & Coia's A-listed St Peter's Seminary in Cardross, thought by some to be a landmark example of Modernist architecture, has been awarded £565,000 of Heritage Lottery funding.
The Heritage Lottery Fund award will allow NVA to develop plans to restore St Peter's Seminary in Cardross. However NVA will still need to raise a further £7.5 million to finish the project. NVA aims to partially restore parts of the seminary, including the chapel, and maintain the rest of the site as a modern ruin which can be visited.
Angus Farquhar, creative director of NVA, said: "The seminary building is held in high regard throughout the world. It has now been given the chance of a second life after 25 years of decline. Now, nearly 50 years on from the day it opened, we witness the first steps in a new and radical form of regeneration; one that accepts loss and ruination as part of the site history and sets out a mission to imaginatively re-use a great late modernist structure and in so doing, reflect the same social dynamism and ambition with which it was conceived."
GSA Archives and Collections holds and cares for the archive of Gillespie, Kidd & Coia, which includes original plans, job files and photographs relating to the seminary at Cardross. See our website for more information, or take a look at our previous blog posts about Gillespie, Kidd & Coia.