Showing 2 results
Archival description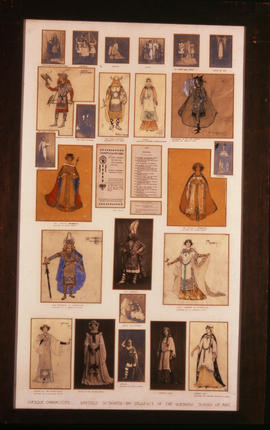 Montage of costume designs for the Masque of the City Arms.
Smyth, Dorothy Carleton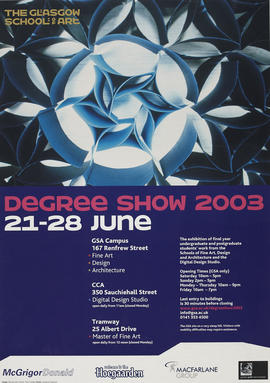 Poster for The Glasgow School Of Art degree show
This poster advertised The Glasgow School Of Art's annual degree show. The exhibition was held on The Glasgow School Of Art campus as well as in the Centre for Contemporary Arts and Tramway which are local arts centres. The 2003 degree show was sponsored by McGrigor Donald, Hoegaarden Beer, the MacFarlane Group and the Gordon Yuill Company. The image used in the poster is by Raul Ortega and the poster was designed by Inlapland.
Not available / given