Showing 3 results
Archival description
Cream coloured lace shawl.
Not available / given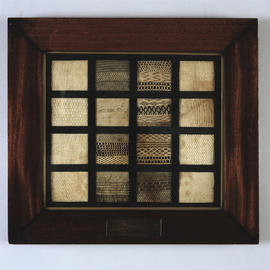 Samples of needle-lace fillings
Scottish. Sixteen samples, one of which is signed 'E McG 1837'. Worked by E McGaan of Ayrshire, 1837. This item was damaged in the fire in GSA's Mackintosh Building on 23rd May 2014. Textile conservation was completed in 2019.
McGaan, E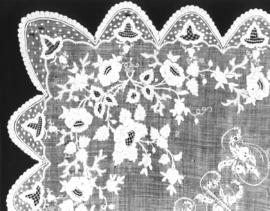 Scottish. Floral corner decoration with over-elaborate initials which seem to have been added later. Deep vandyked edge. Lace fillings in pierced sections of design.
Not available / given