Showing 3 results
Archival description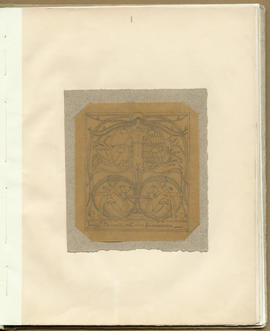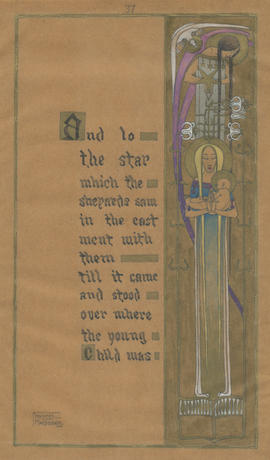 The Nativity ('And lo the star...')
Bound in the Spring 1896 edition of 'The Magazine'. It was designs such as this that earned the Mackintosh group the nickname of 'Spook School'.
MacNair, Frances Macdonald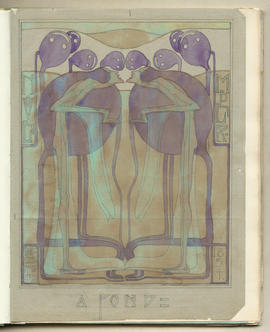 Bound in the November 1894 edition of 'The Magazine'. "It must have been something like this watercolour.... that evoked the 'critics from foreign parts' (as reported by Gleeson White in The Studio, pp88-9) to deduce 'the personality of the Misses MacDonald from their works' and see them as 'middle-ages sisters, flat footed, with projecting teeth and long past matrimony... gaunt, unlovely females'. Gleeson White who visited Glasgow to see the Mackintosh group was pleasantly surprised to meet two laughing comely girls scarce out of their teens." (MacLaren Young).
MacNair, Frances Macdonald