Would you believe it – the festive season is almost upon us! This means that the Archives & Collections elves are busy preparing to do some behind the scenes work to keep our service in tip top condition for the New Year!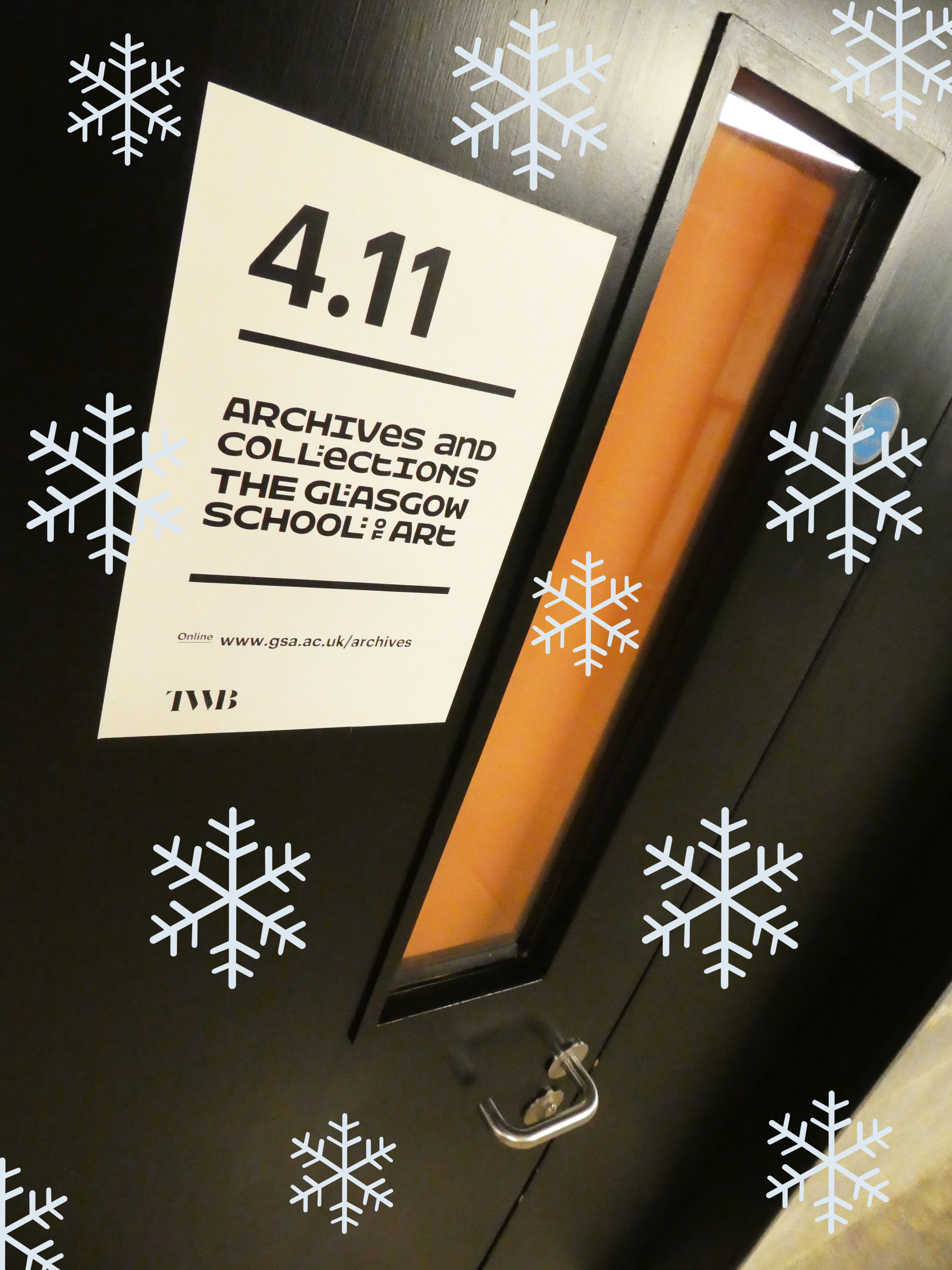 Therefore, please excuse us while we close at 3pm on Friday the 15th of December 2017 and re-open again at 9am on Monday the 15th of January 2018. Staff will be hard at work, but during this time we will not be able to accommodate visits to our reading room and/or to answer collections-related enquiries via email. However…
If you do have an urgent enquiry, please telephone us on 0141 566 1418. 
If you are a GSA student or member of staff and would like to discuss using our holdings for research projects or teaching purposes, please email s.waters@gsa.ac.uk.
In the meantime, enjoy some mince pies and mulled wine and we look forward to seeing you again on the 19th!