by Glasgow School of Art's Archives and Collections
Placed in GSA Archives and Collections, Uncategorized
Tagged with accessions, archives, closed, collections management, Degree show, documentation, dresses, fashion, fashion and textiles, GSA Archives and Collections, printed textiles, repackaging, Sheila MacDonald, textiles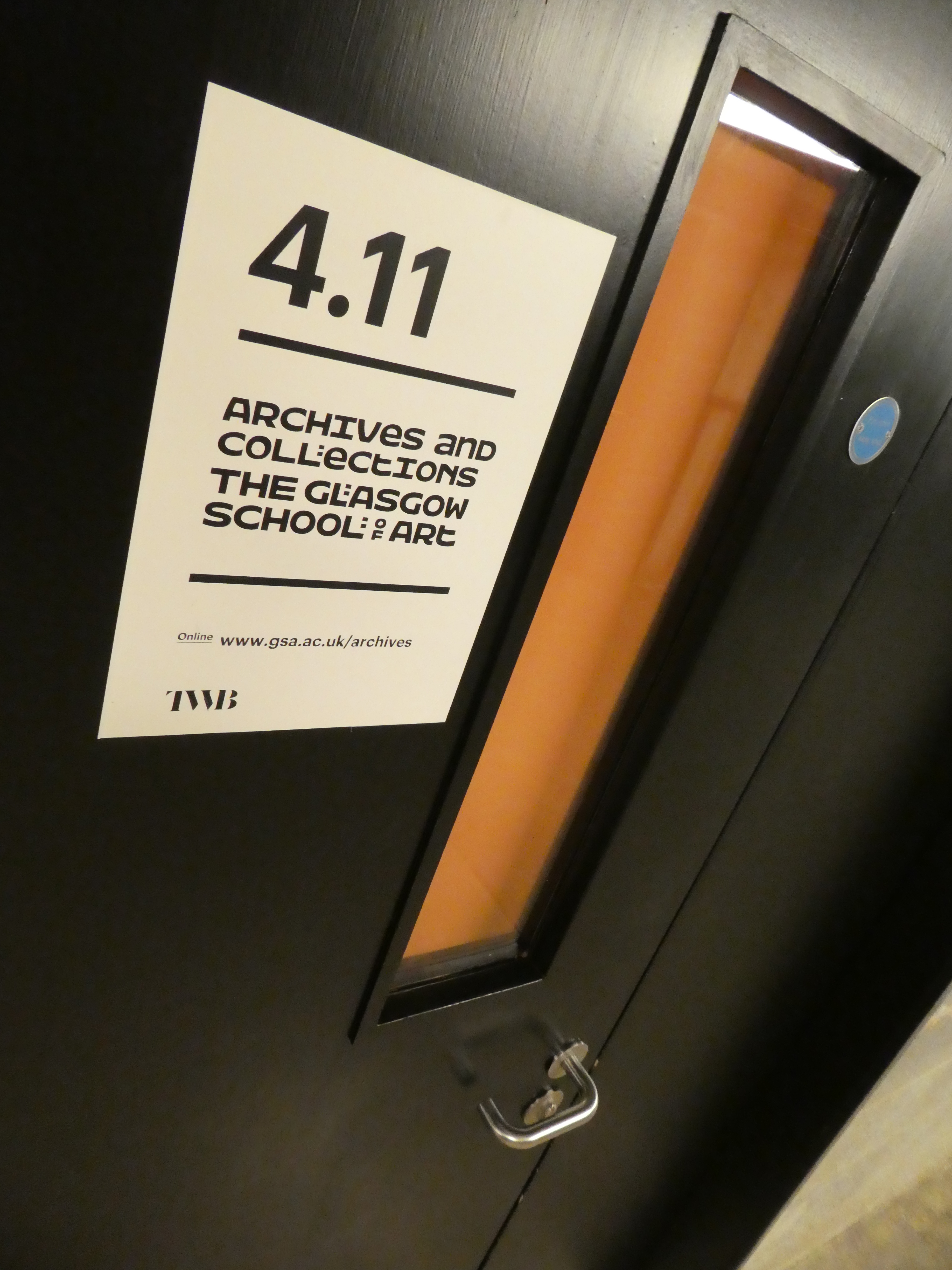 It is that time of year again when the GSA's degree show is fast approaching and the Archives & Collections are planning our summer programme of work!
We will close at 5pm on Monday the 2nd of June and re-open again at 9am on Monday 19 June 2017. This means we will unfortunately not be able to accommodate visits to our reading room and/or answer collections-related enquiries via email. However:
If you do have an urgent enquiry, please telephone us on 0141 566 1418
If you are a GSA student or a member of staff and would like to discuss using our holdings for research projects or teaching purposes, please email s.waters@gsa.ac.uk
For all other enquiries please check our website for collections and service information and/or get in touch with us from the 19th of June via archives@gsa.ac.uk.
The work that we will undertake during this two week period will focus on collections management and service development. It will involve improving our collections documentation, the repackaging of some material and the processing of some of the new accessions we've recently been gifted.
Processing these new accessions will be a particularly important part of our activity during these two weeks as it will allow us to make even more material available to our visitors. Keep an eye on our online catalogue to see these new additions and make an appointment to view them from the 19th of June onward by emailing archives@gsa.ac.uk.
A great deal of this material has come to us in light of the recent exhibition celebrating 70 years of the GSA Fashion Show, including these two flamboyant "Pennie Daintee" dresses created by first year Textile Design student Sheila MacDonald in 1977. You may remember the illustration for these from a previous blog post about our growing collection of Fashion and Textiles related material, but here are some visual refreshers if you don't…
In the meantime, enjoy the blog posts we have scheduled for you over the next couple of weeks and we look forward to seeing you again soon!